CRMC will be providing free sports physicals for Jr/Sr High athletes for the 22-23 school year on Thursday, May 12, 2022 at 8:30 am in the Gymnasium/Locker Rooms. Physical forms (including consent form for CRMC) must be completed and signed. Forms can be found online by clicking the link
https://drive.google.com/file/d/1KYi_kRIxJ6-QyNDzo5P-J0gortBOw4w5/view
or at the Athletics Office or Board Office.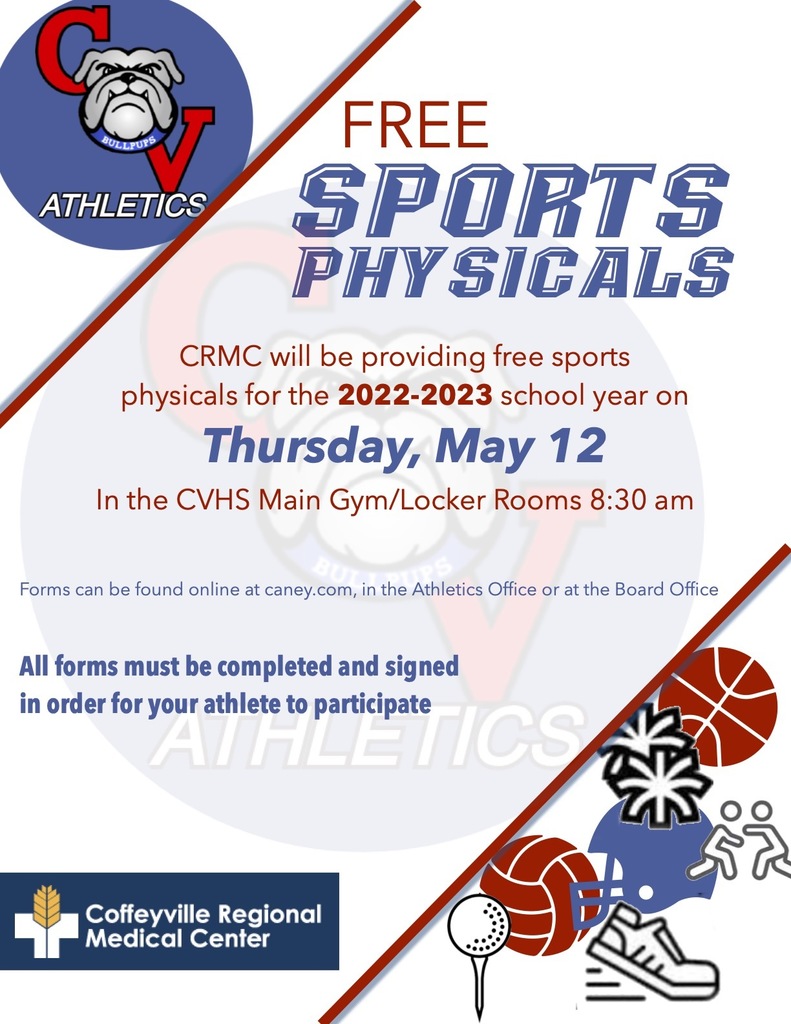 Every year the NHS has the opportunity to help a community with a service learning project. This year they were honored to be able to help out of if our own. Today they were able to present Mr. Davis with the proceeds from baking 4,584 cinnamon rolls!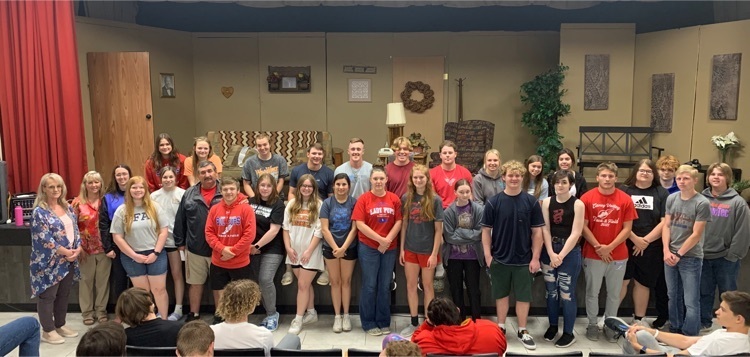 Please join us Tues, May 10 at the CVHS GYMNASIUM as we feature the music programs of both Lincoln and CVHS. Lincoln 5th & 6th graders will perform first at 6:30 with an 80's Throwback. There will be an intermission following to allow crowds to come and go if desired, and then the CVHS Band and Choir will begin at 7:30.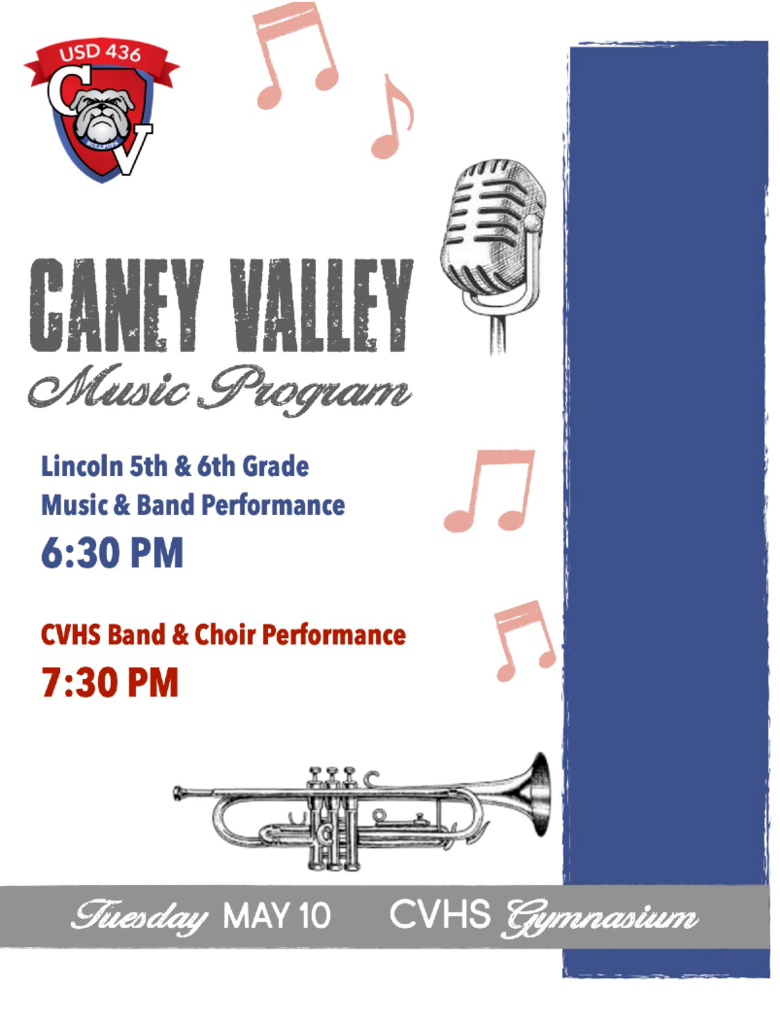 Congratulations and Good Luck to our Forensics students headed to State!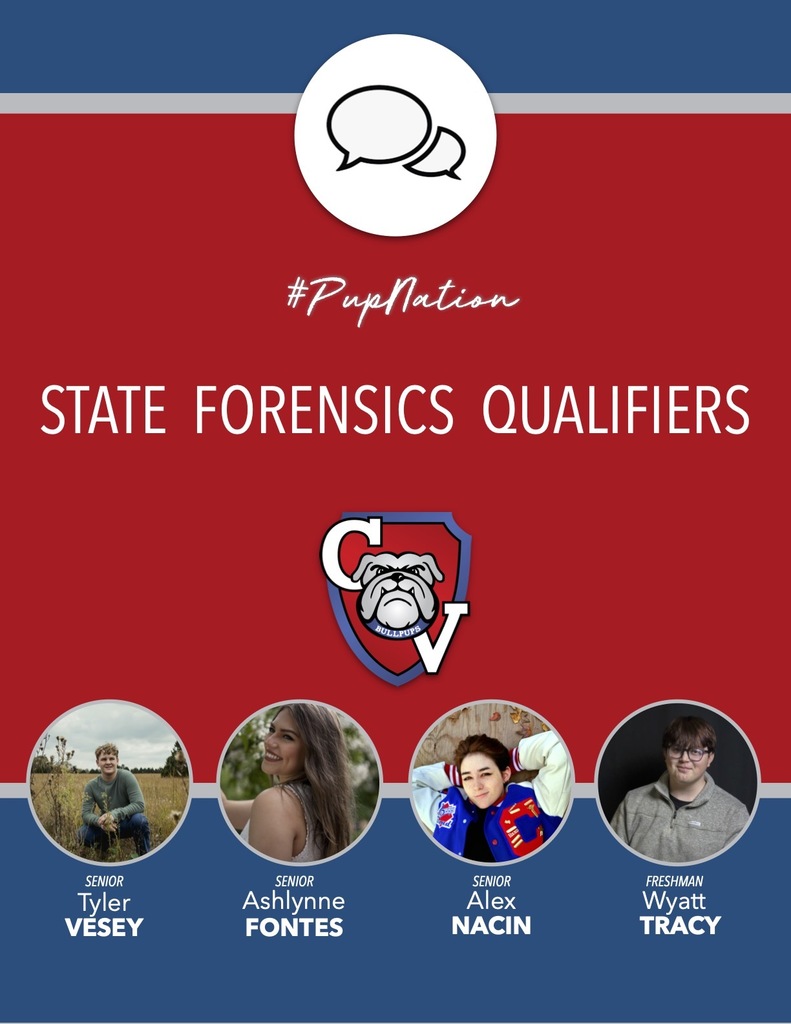 Next Tuesday come and enjoy a blast from the past with our "Living History Museum". Stop by from 12:30-2:00pm at Lincoln Memorial Elementary gym and see the 5th graders presenting as historical figures from the past and present. An added bonus this year will be our 6th grade's Ancient Civilization Museum, also available to see in the gym. Hope you can enjoy this Lincoln Classic!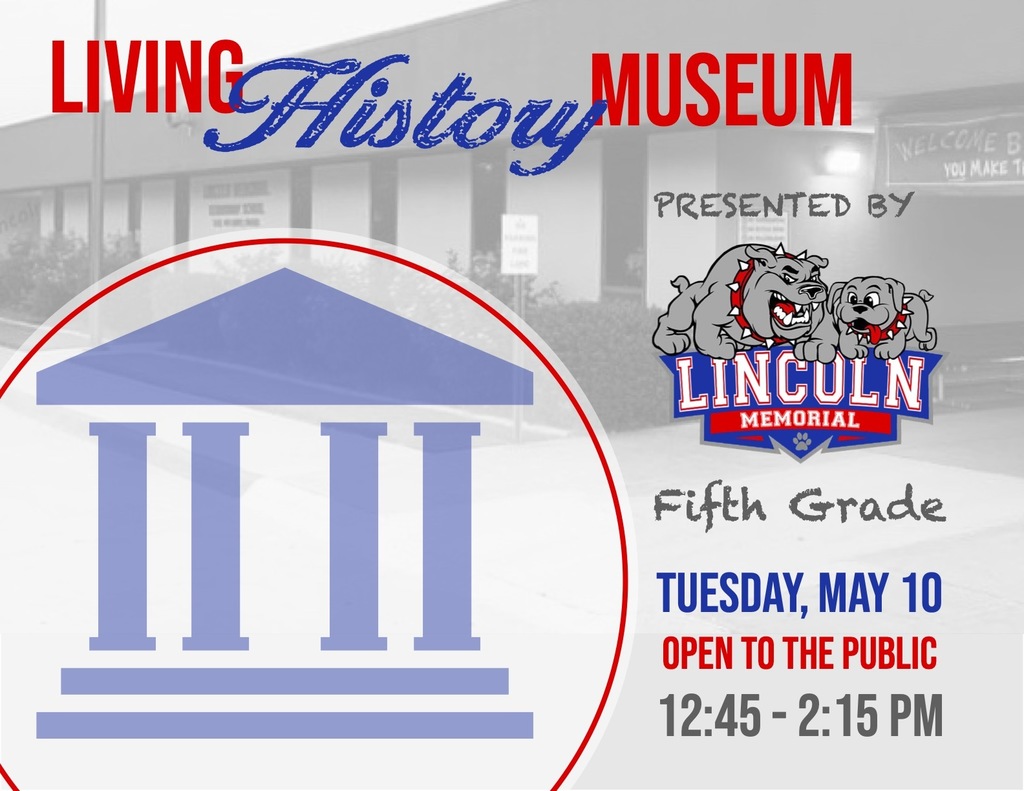 No need to wait until 5:00pm to call it! Due to the amount of rain today and predicted ground conditions we will be postponing tomorrow's Field Day and moving it to May 17th. Information will be released on the updated schedule soon. Thanks for your patience and support!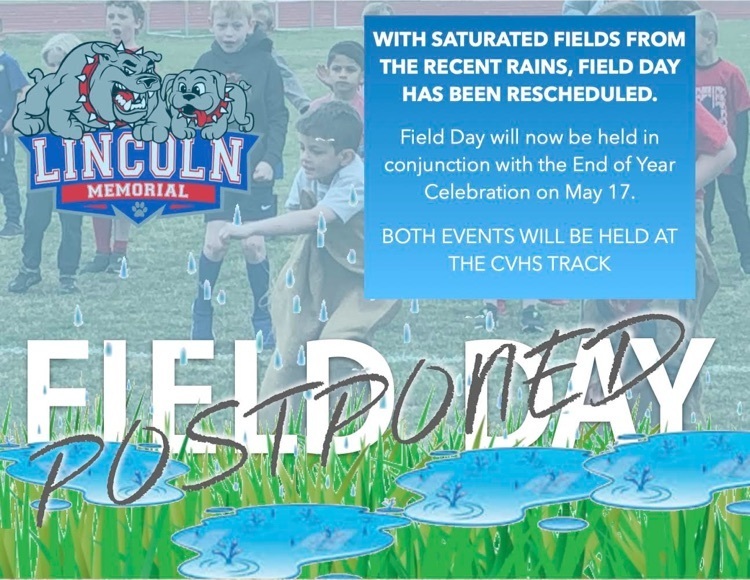 Lincoln Families, due to the amount of rain we have gotten over the past few days we are considering moving field day to a later date. Please stay tuned as we see how the field dries out after the rain moves through. We will be sending out our final decision at 5:00pm today. Thanks for your patience!

The home JV baseball and softball games for today are cancelled. The high school track meet at Cherryvale has been cancelled. The track team will compete at Humboldt on Monday, May 9th in place of the Cherryvale meet.

The Playmakers Club has been putting in a lot of time and effort to perform for you! Please come support the kids! May 6th HS Auditorium - 6:30 PM Admission Students $1.00 Adults $5.00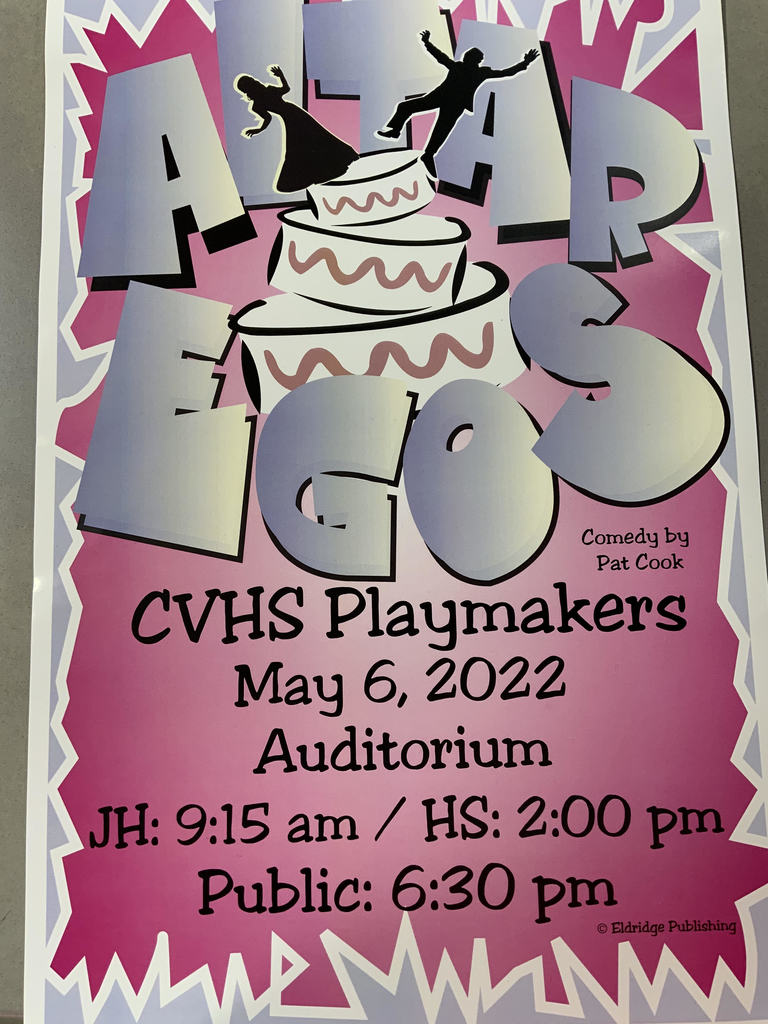 Mr. Vargas came by to congratulate The first ever CVHS Phillips Internship awardee Jadon Doane.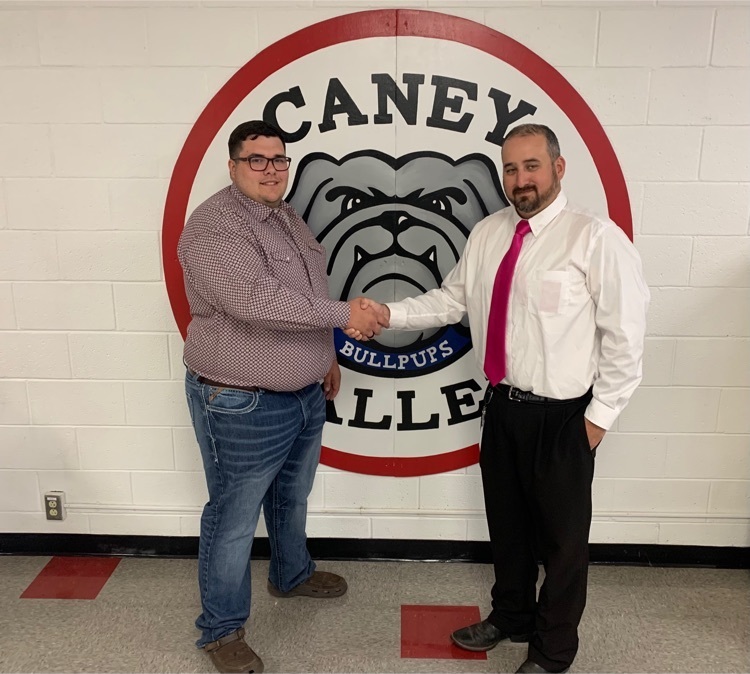 Hop on Facebook tonight at 6:15 for our A.C.E.S. Summer Program Q&A. This will be a chance to get more information on the what is to come this summer. Director Lauren Thornton and Building Principal Cameron Traxson will be happy to answer any questions you may have about the summer program. The live event will be held on the school Facebook page
https://www.facebook.com/CaneyValleyUSD436
We hope to see you there!

We are sad to say that the end is almost here for this school year. We are sending this graphic as a helpful reminder about events coming up as we begin our countdown to summer. Let's finish strong Bullpups!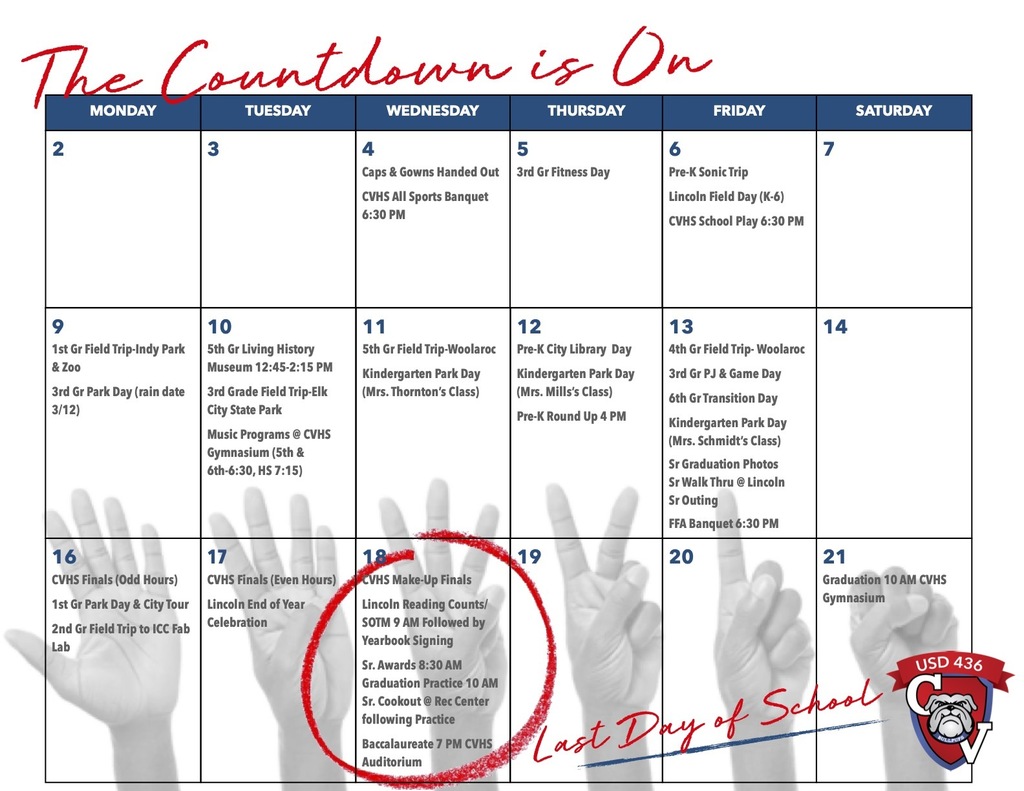 Lincoln Families, next week we will be hosting our Preschool Round-Up on May 12th. This event will run from 4pm to 7pm, please call 620-879-9240 to set up an appointment. During this time you will have the opportunity to meet our newest addition to the Lincoln Staff, next year's Preschool teacher Megan Hilton. We look forward to seeing your little ones, please reference the attached graphic for items you need to bring.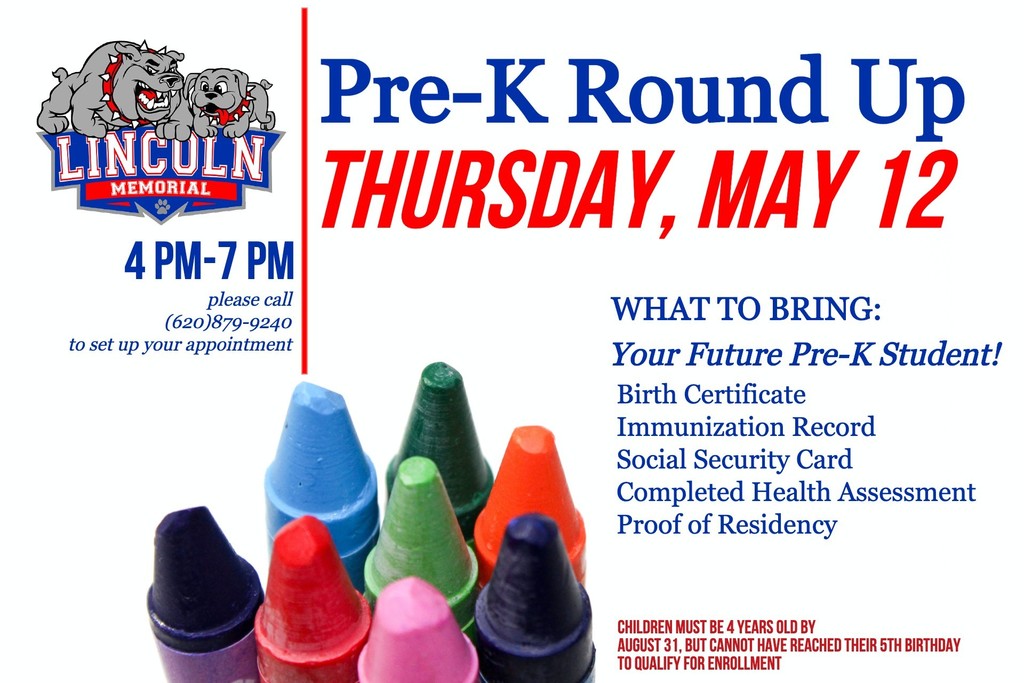 The USD 436 Title VI Indian Education Program will conduct a public meeting to allow parents the opportunity to have input into the program and review the budget this Thursday, May 5, 2022 at 6:00 pm in the Lincoln Library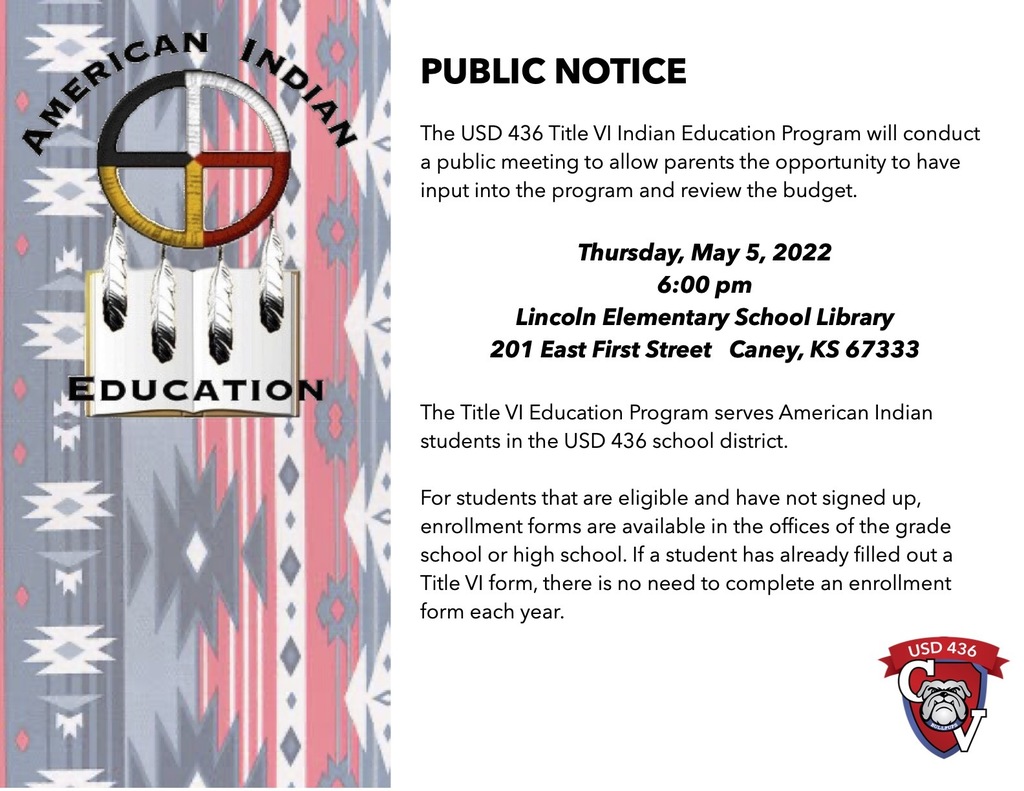 The Teachers in our Bullpup Family continually go above and beyond to serve the students and community in this amazing district. Take the time during this week to #ThankATeacher and especially today as we celebrate #NationalTeacherDay, and #TeacherAppreciationWeek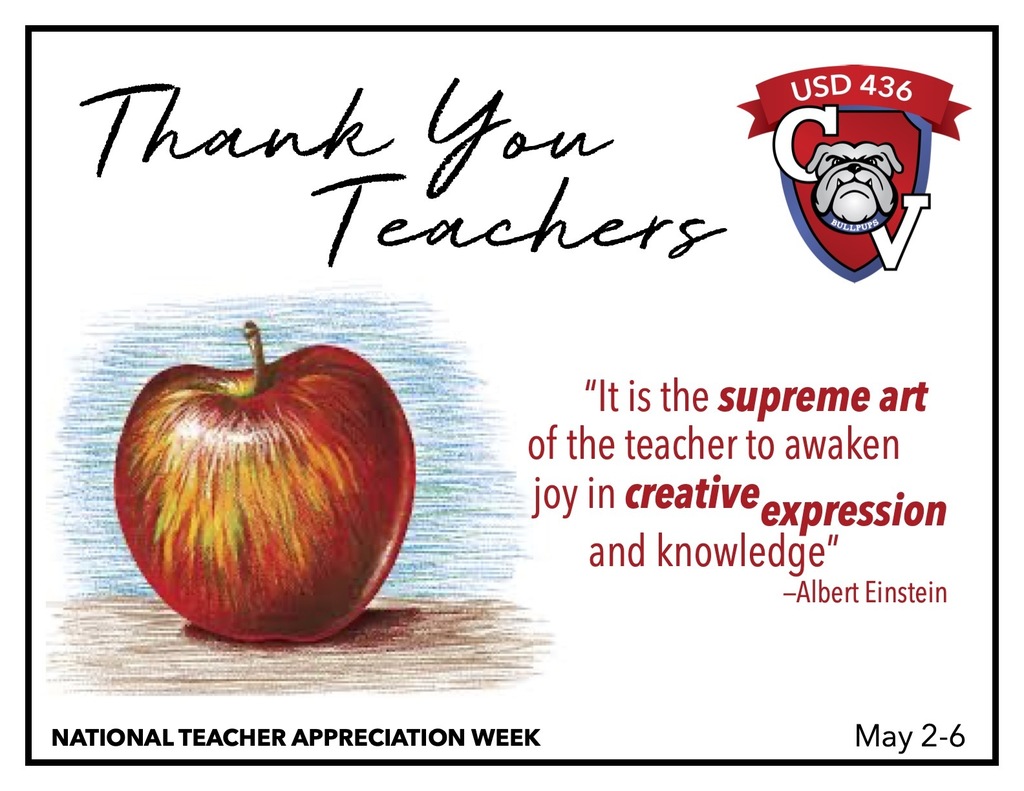 The home softball and baseball games vs. Neodesha today have been cancelled due to weather. The junior high golf at Columbus has also been cancelled.

Important Message for A.C.E.S. families! With the predicted forecast around 5pm, if you would like to pick your child up early you may do so. For those parents/guardians that cannot pick up early, please know we do have shelters in place if it ever got to that point. Your child's safety is our number one priority!

FIELD DAY this Friday! Parents, come and watch your students compete this Friday at the track, northeast of the high school. K-2nd will be participating from 9-11:30 and 3rd-6th will be participating from 12:00-2:45. We ask that all spectators sit in the stands or stand outside the track fence. Hope to see you there!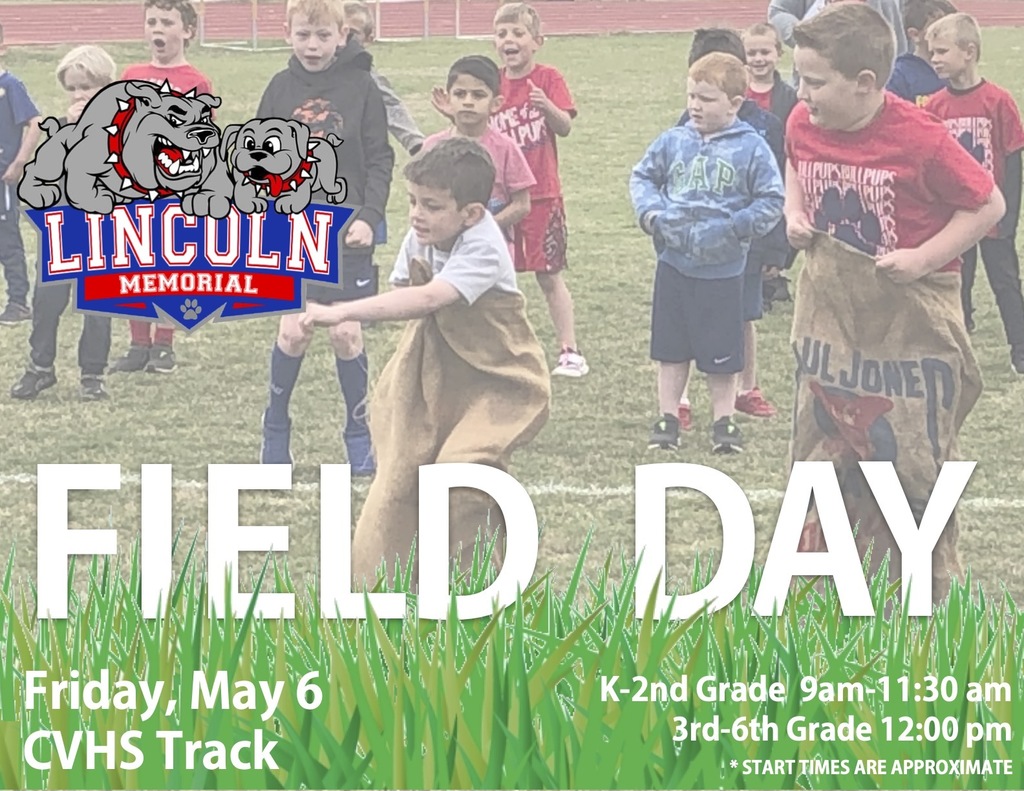 We're already looking ahead to the 2022-2023 school year...you'll find the Academic Calendar for next year attached along with the Lincoln school supply list for those of you who like to begin planning early. Thank you for your continued support!