We're excited to welcome you back Bullpup Family! Meet the Teacher Night at Lincoln Elementary for grades 1-6 is Wednesday, August 17 from 5:30-6:30 pm.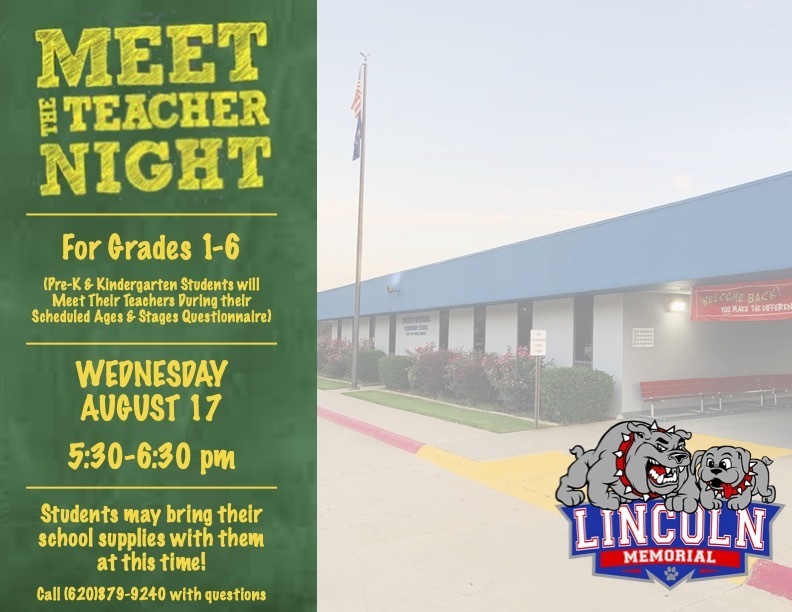 CVHS Athletics is now accepting applications for several coaching positions. Contact Tom Nelson, Athletic Director, for further information.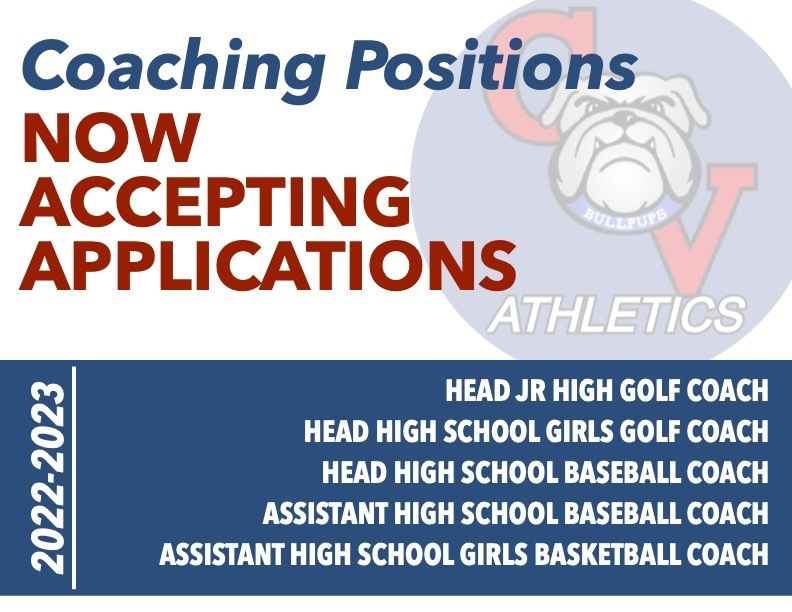 Fall sports practices begin Monday, August 15 at CVHS. All practices will begin in the auditorium with a safety meeting (girls golf will meet in the library). Please see the attached schedule.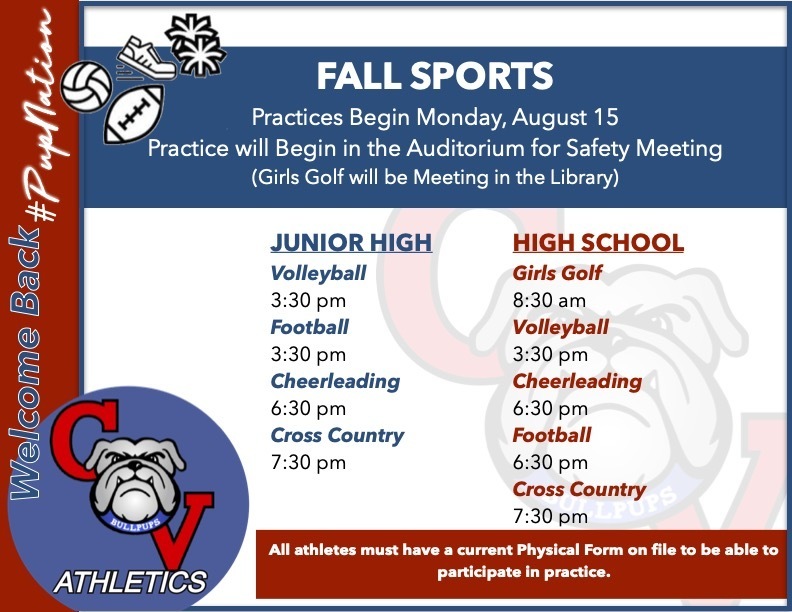 We are now accepting applications for an additional Tech Support Specialist. Job duties include tech support of daily operations in buildings. Classified applications can be found online at caney.com or at the Board Office (700 East Bullpup Blvd)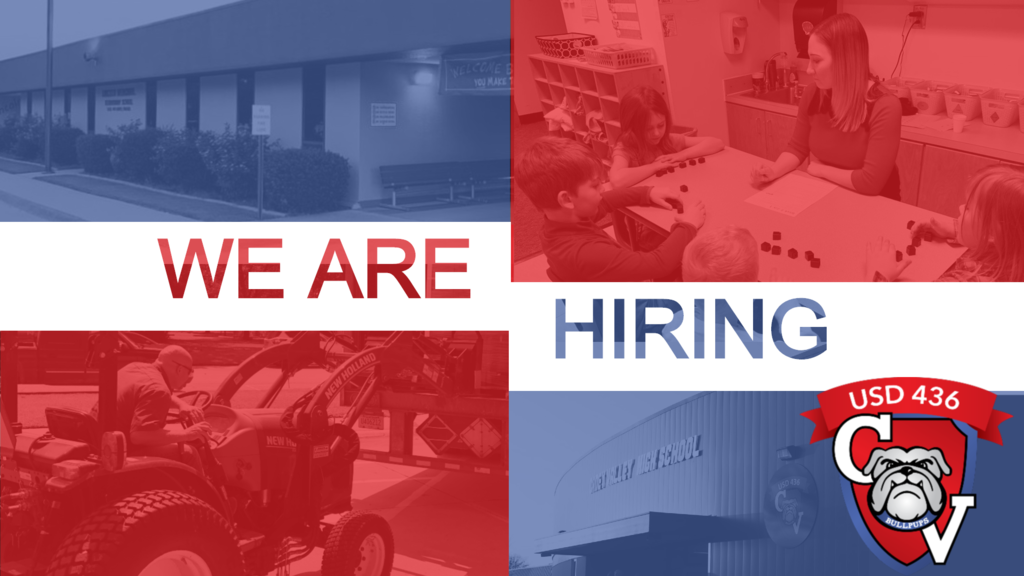 7th and 8th Graders prepare for the new year at the Back to School Night at the Junior High on Tuesday, Aug 16! This event will be come and go from 5-7 pm with a short informational meeting for parents at 6 pm in the Library.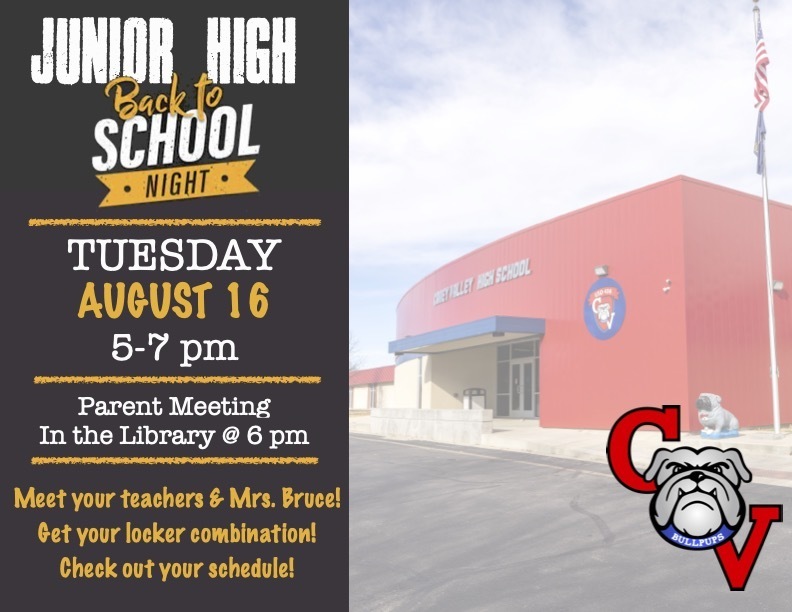 Reminder that the district is seeking feedback as we work towards a new mission and vision for our Bullpup Family! Please take a quick survey to give us your thoughts.
https://forms.gle/CgiyDJCVpYdQtV9C7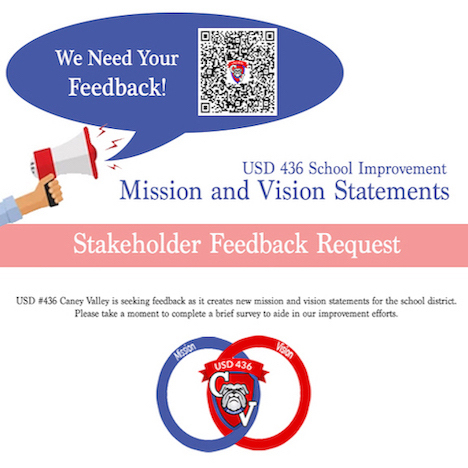 Reminder for TONIGHT! "Stuff the Bus" event at the Caney Valley Speedway. Come enjoy The Memorial Late Model Special/Fireworks and drop off school supplies for our Bullpup students! The bus will be located just inside the entry gate to the south. Races start at 7pm, thanks for your support!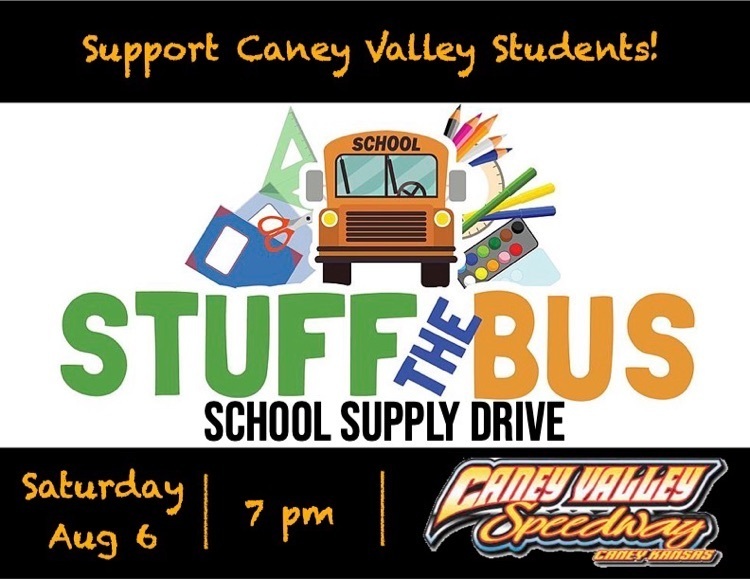 Enrollment tonight ended as well as the day started for us here in Caney. We are beyond excited to see our Bullpup Family soon!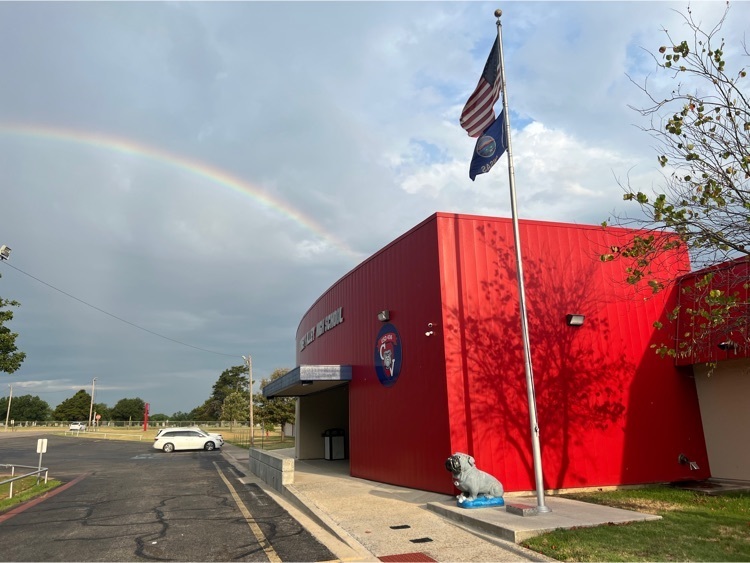 Reminder - Onsite Enrollment is happening now until 7:00 PM - Also please take a moment to provide feedback as we work towards a new mission and vision for the district.
https://forms.gle/CgiyDJCVpYdQtV9C7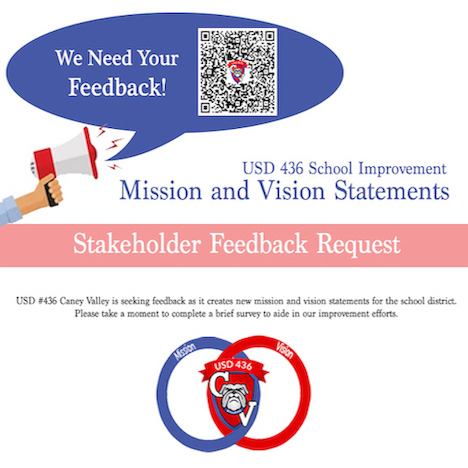 Just a reminder our onsite enrollment begins at 9:00 AM today, Thursday August 4th and will be open until 7:00 PM this evening. If you are unable to attend, you may contact the buildings starting tomorrow to arrange a time to come see us.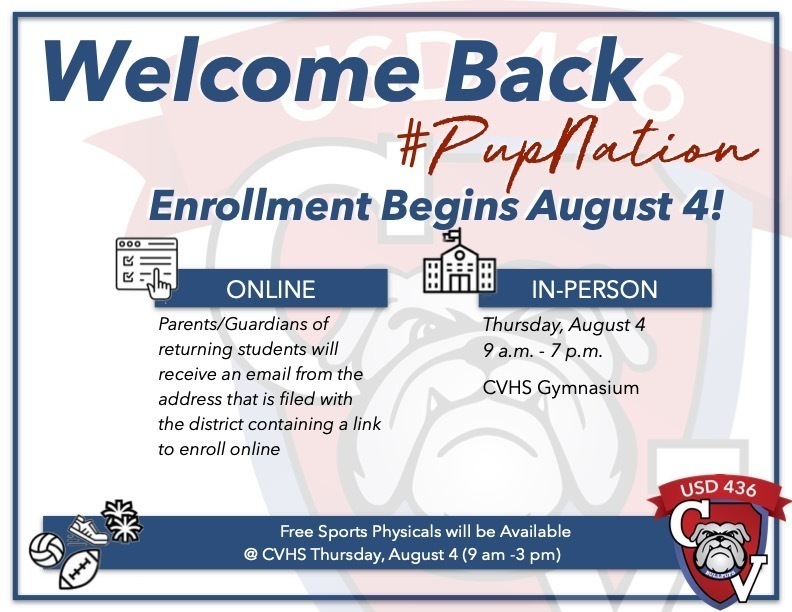 Reminder that free physicals, only for grades 7-12 will be available during enrollment at the high school on August 4th. Athletes, don't miss this opportunity.

Caney Valley Families, the Caney Valley Speedway is sponsoring a "Stuff the Bus" school supplies drive this Saturday August 6th at the Memorial 5th Annual Late Model Special. Bring school supplies items to help fill up the bus to support our local learners! Races start at 7pm! 🚌📚🖇✂️✏️🖍📓🏎🏁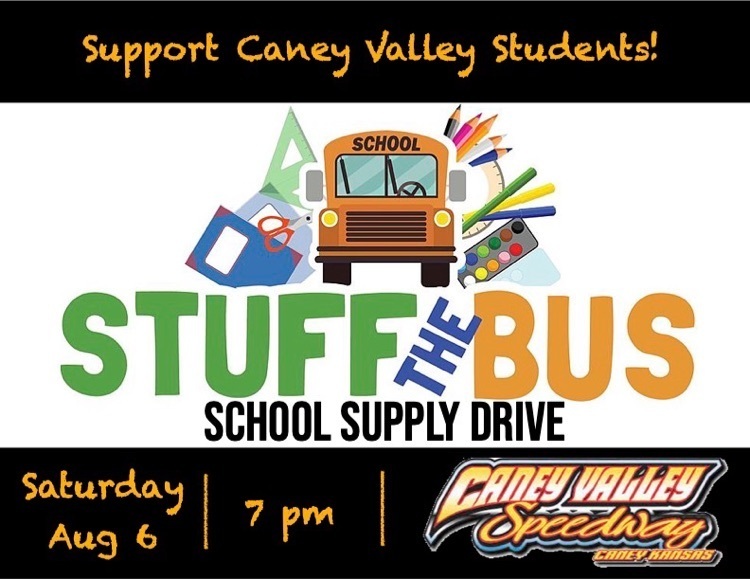 Attention Pre-K & Kindergarten Parents! Please note these important dates: Enrollment August 4. PreK & K First Day of School Aug 24! Your child's teacher will be contacting you to set up a time for Ages & Stages Questionnaires, to take place Aug 18-23.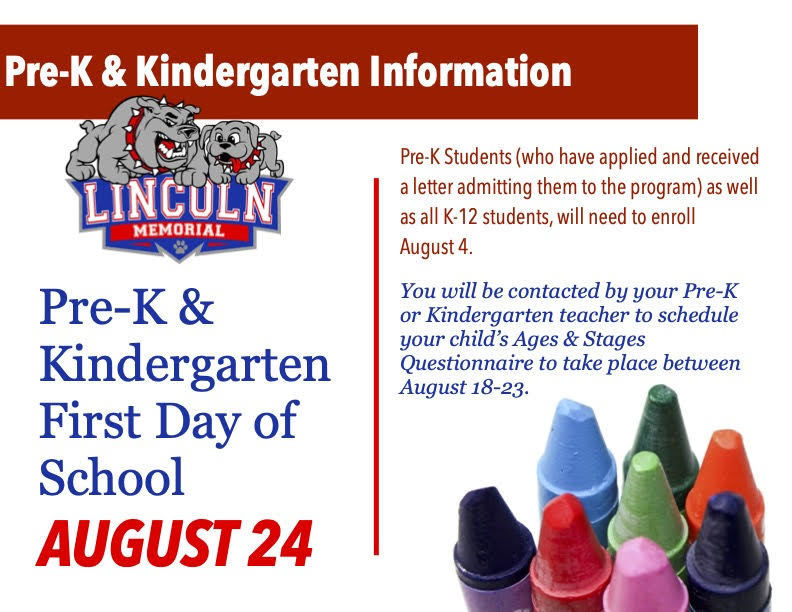 Welcome to the Bullpup Family Brendan Murdock! Mr. Murdock will be joining us as our Business instructor at CVHS.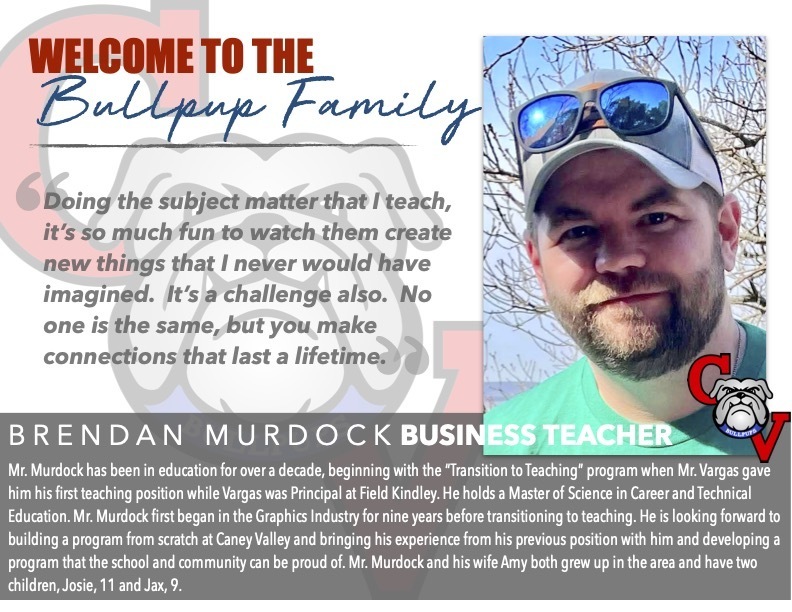 Jami Clark will be joining the Bullpup Family teaching math at Caney Valley Jr/Sr High.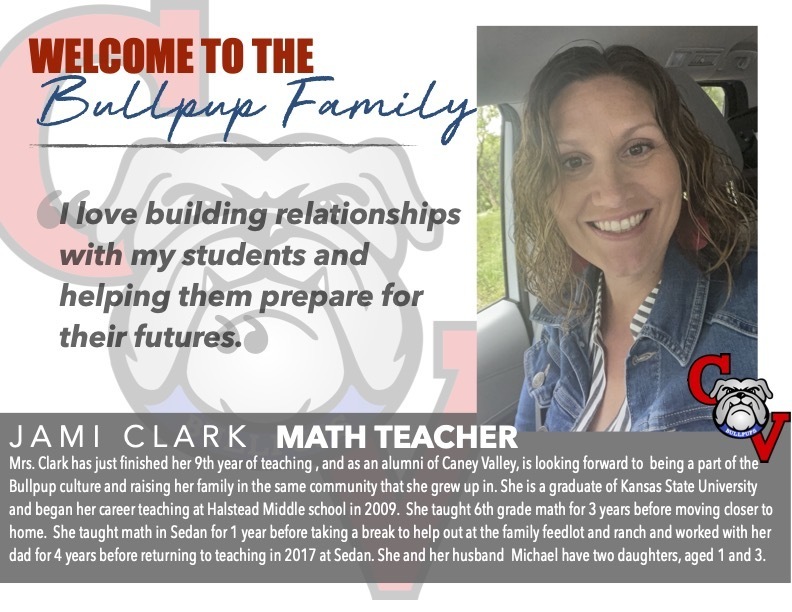 Join us in welcoming Megan Hilton to the Bullpup Family. She will be teaching PreK at Lincoln Elementary.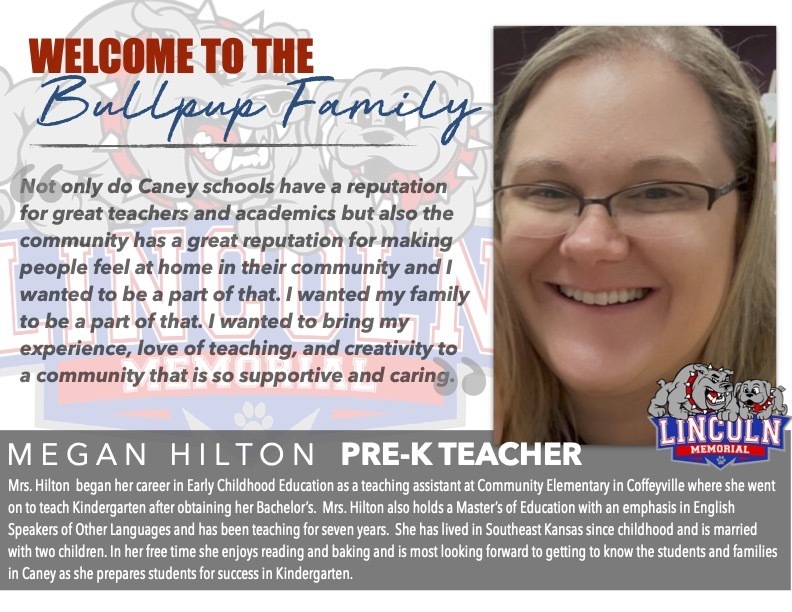 As we prepare for the upcoming school year with enrollment taking place on Thursday, Aug 4, we would like to take an opportunity to announce new roles that some of our staff will members will be taking on.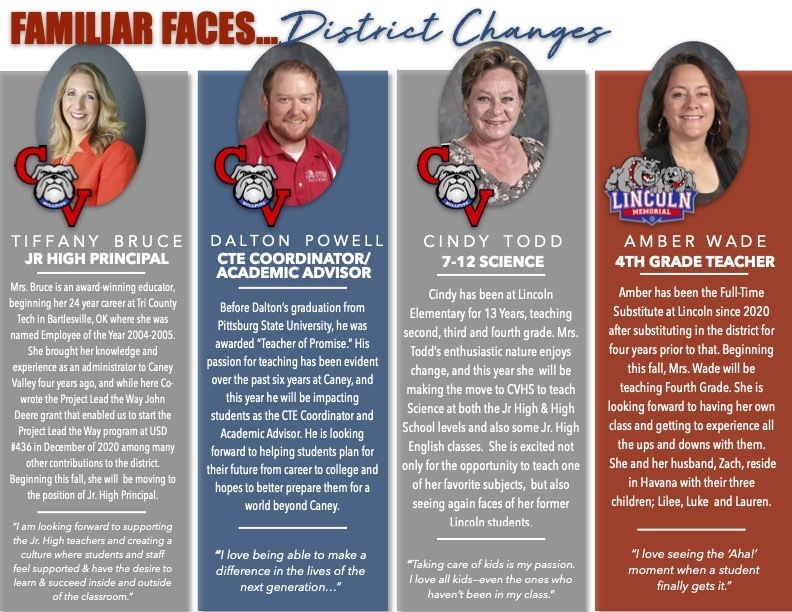 Extremely proud of the partnership we have with CaneyPD, and their response today. We appreciate your continued support of our Bullpup Family!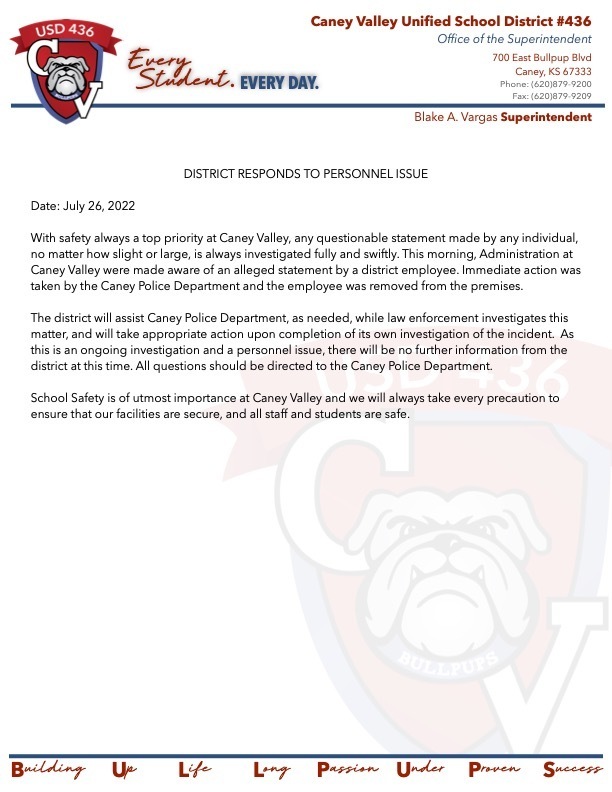 Enrollment will take place Thur, Aug 4. Online Enrollment links will be sent to the parent/guardian email address on file. In-Person Enrollment will be held at CVHS on Thurs, Aug 4 (9 am-7 pm). Free Physicals will also be offered on Thurs from 9 am-3 pm (for 7-12th graders)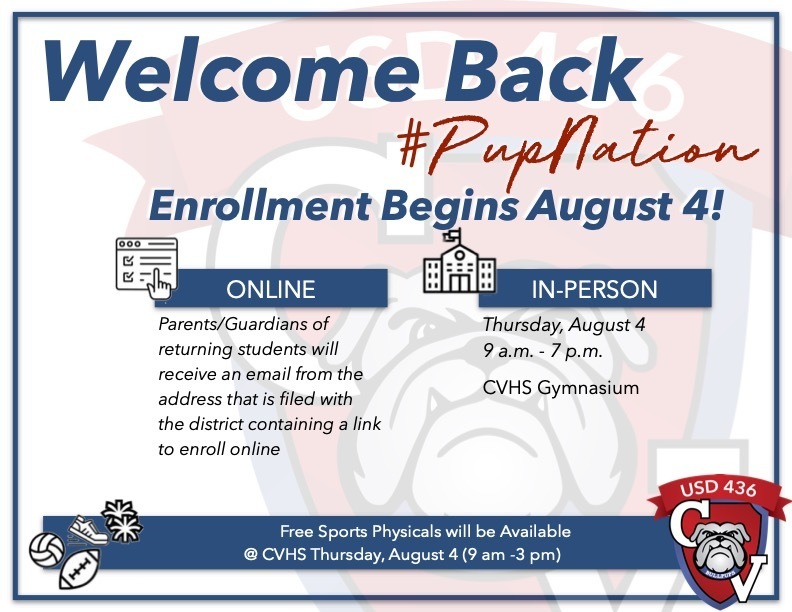 Now accepting applications for the 22-23 school year. Several positions available!