Ramona, Ok. high school basketball tournament…The girls beat Barnsdall 66 to 10 this morning in the 10:00 am game. They now play Copan at 1:00 pm on Saturday. The boys play Dewey tonight at 8:30 pm. All tournament games are live streamed at:
https://www.facebook.com/CVSTrojans/

Announcing 2021-22 Winter Homecoming Spirit Week themed "PUPFLIX Originals Presents: Winter Homecoming." The entire district, including both Lincoln & Caney Valley Jr/Sr High, are encouraged to join in the fun as we dress up with some of your favorite television series & movies!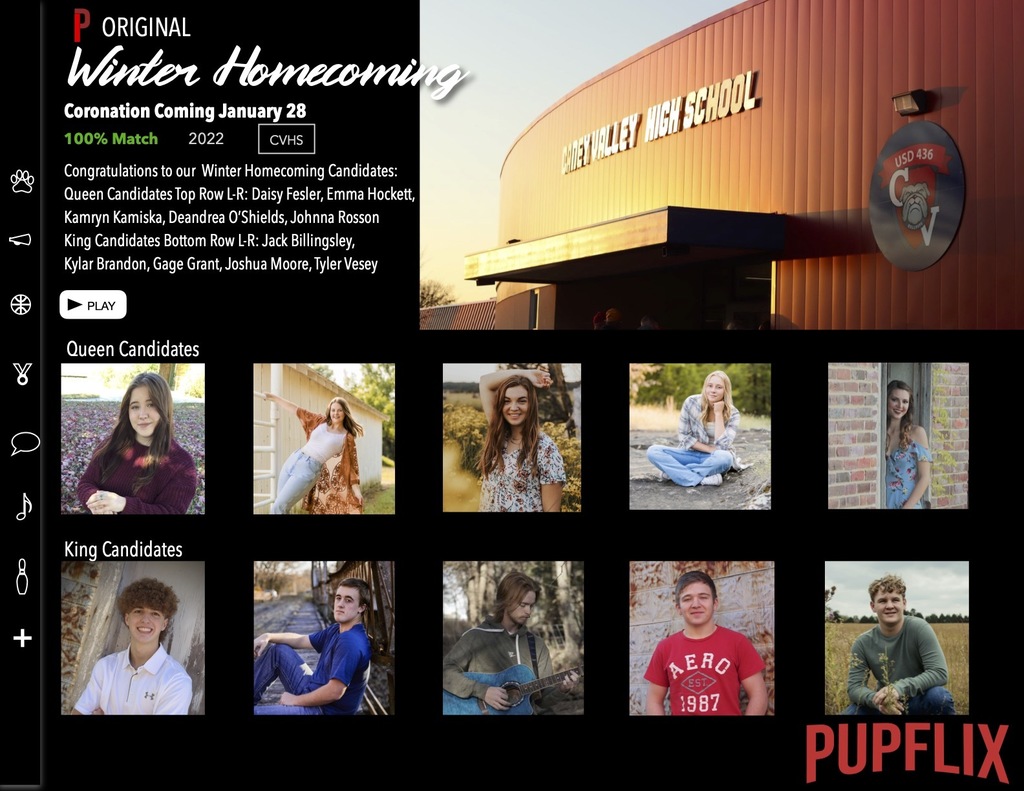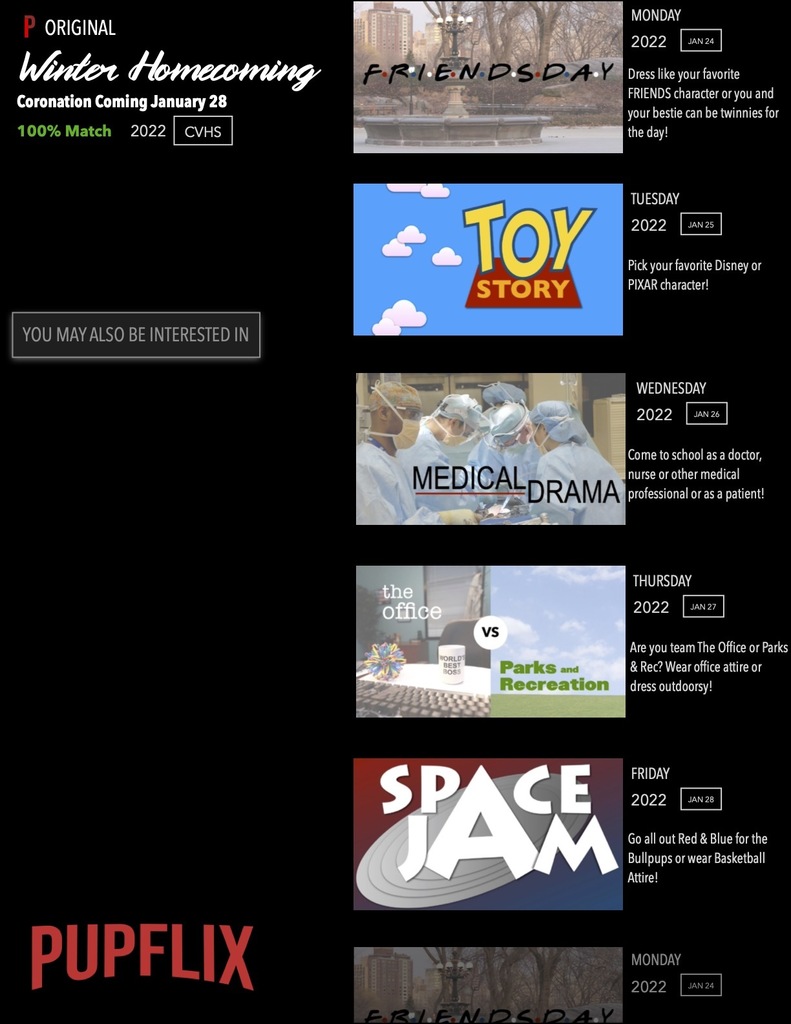 All of the high school basketball games during the Ramona, Ok. basketball tournament on Thursday, Friday, and Saturday will have a livestream on the Ramona, Ok. Caney Valley school Facebook page. Once there, look for the game link.
https://www.facebook.com/CVSTrojans/
The girls play today at 7:00 pm against Liberty and the boys play at 8:30 pm against Caney Valley, Ok. Games could run early or late.

Corrected graphic.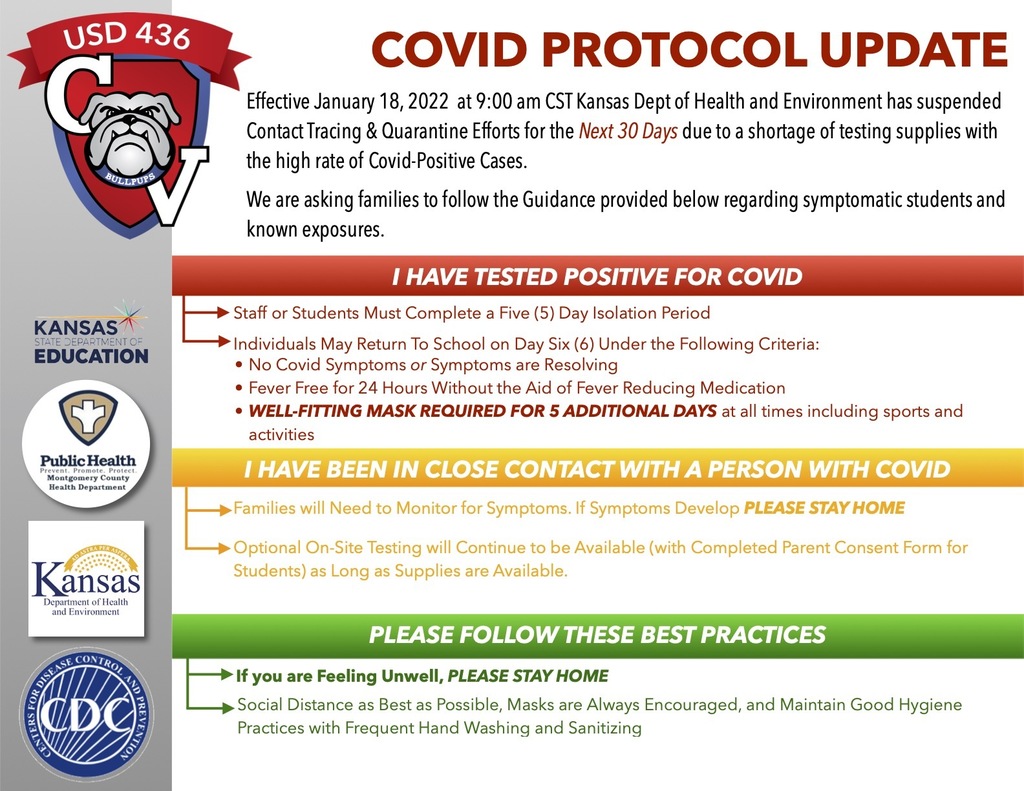 Brackets for the high school basketball tournament next week at Caney Valley in Ramona, Ok.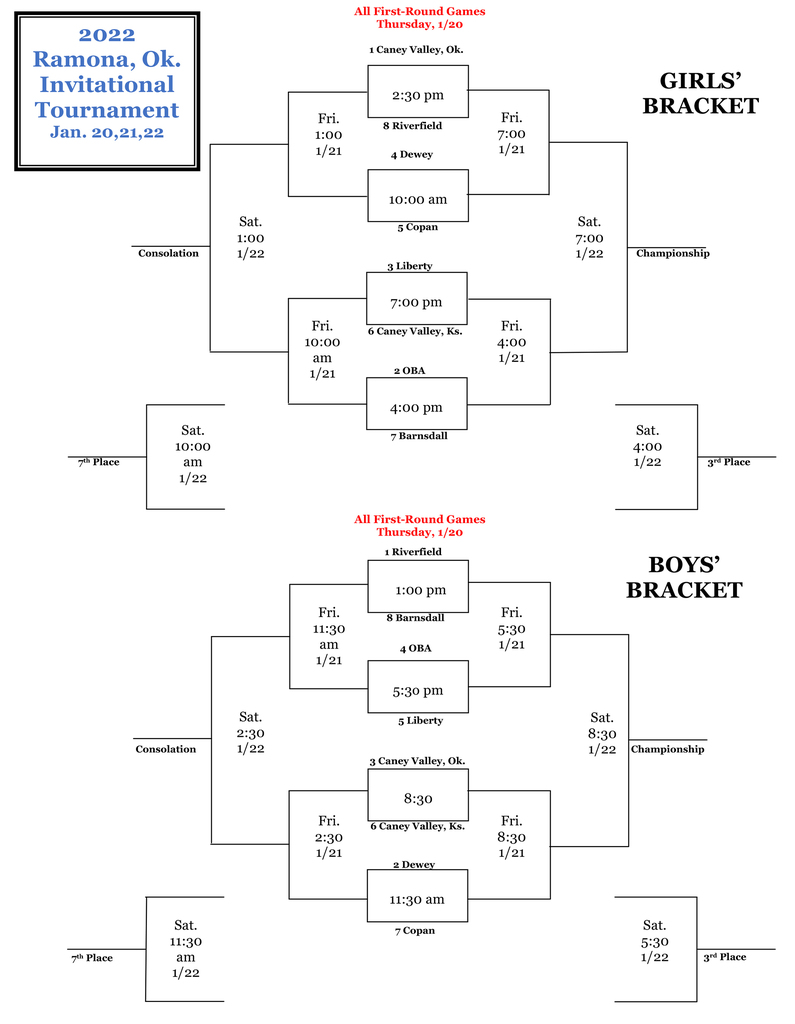 Athletics Schedule Updates. Please note, no practices for any sports or activities until January 18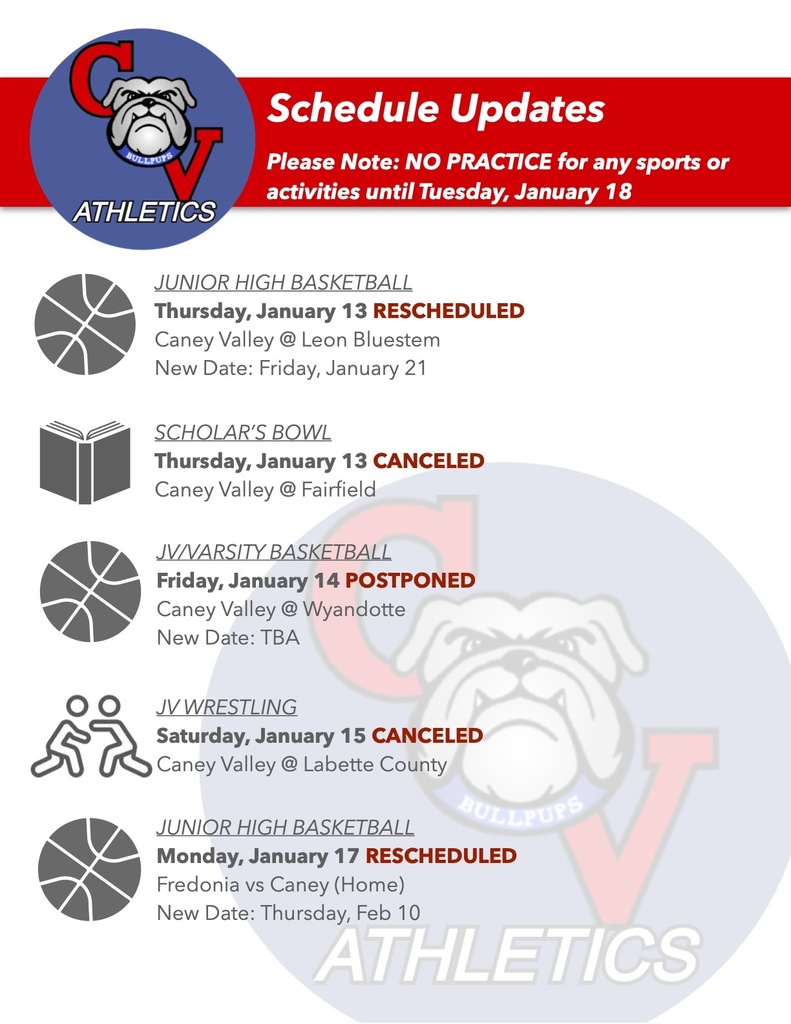 High school basketball…1/11/22 - Reminder of the school announcement that went out yesterday, masks are required to enter and you must wear your mask when you are in the building. Including sporting events. There will be no concession stand. The varsity girls play at 6:00 followed by the varsity boys. There is NO JV boys game and the JV girls will play right after the varsity girls.

Please read the following announcement regarding masks at Caney Valley Jr/Sr High. Beginning today, Mon, Jan 10, masks will be required at Caney Valley Jr/Sr High for a minimum of 10 days. Masks are required for ANYONE on site at CVHS, including spectators at sporting events and activities.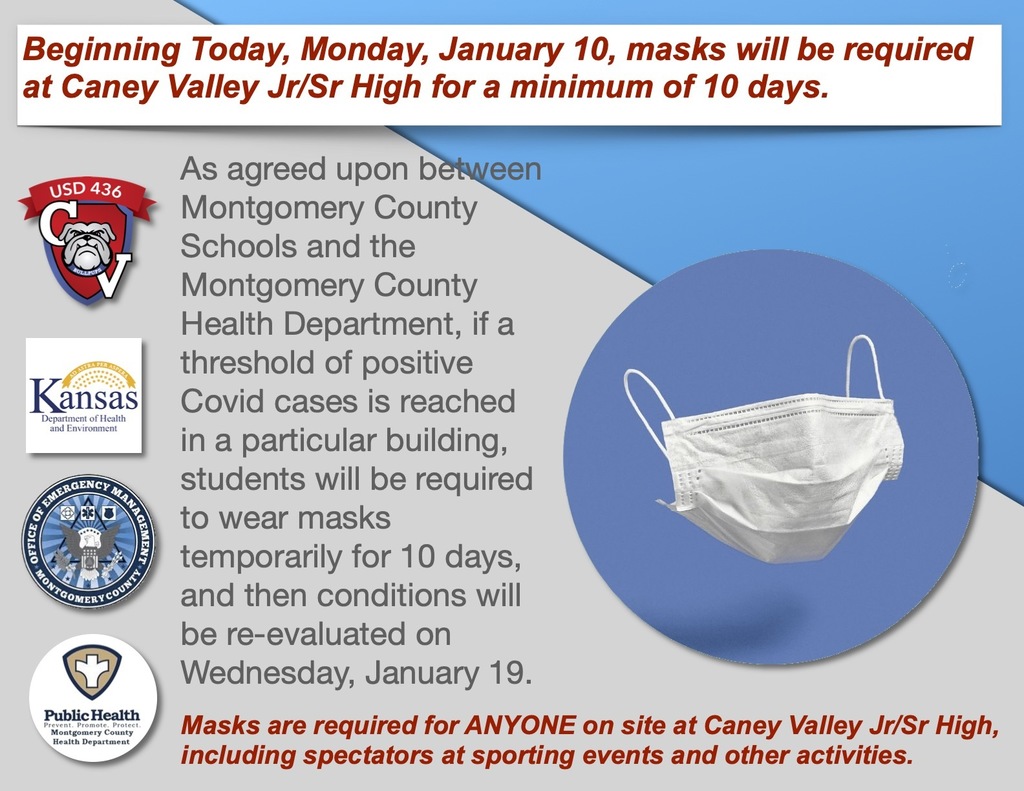 Plan to attend tonight for an exciting evening!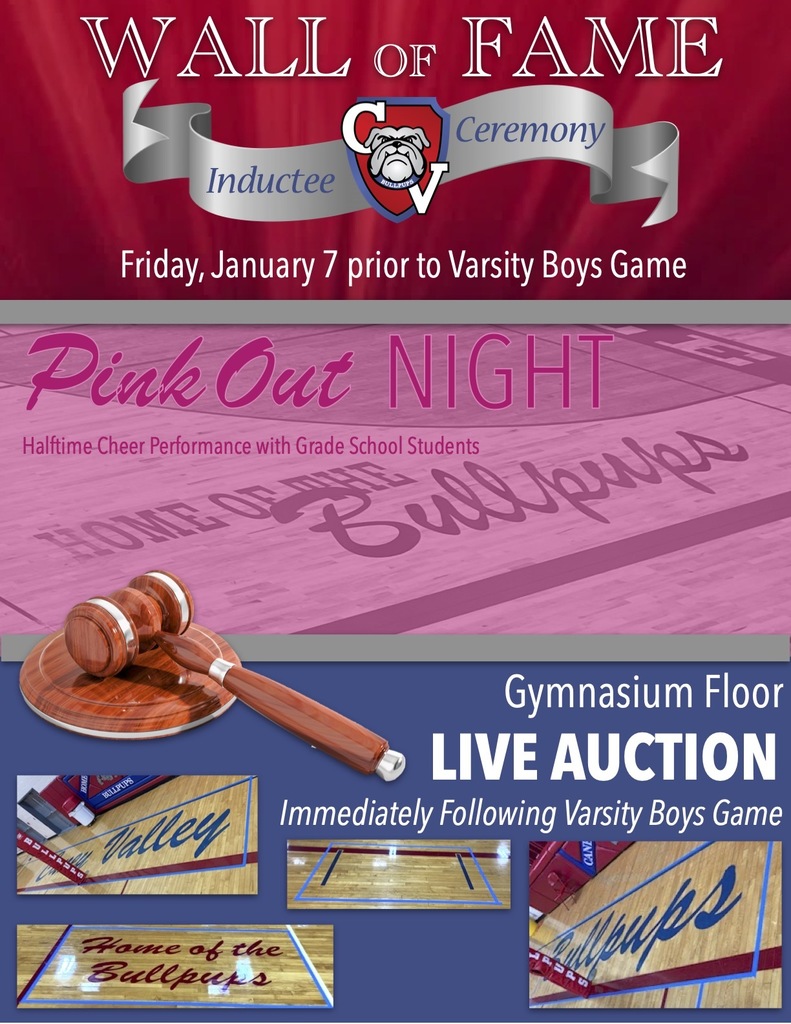 Friday, January 7 is PINK OUT night! Wall of Fame Ceremony will take place between the Boys and Girls Games, and Gymnasium Floor Live Auction will begin immediately after the boys game!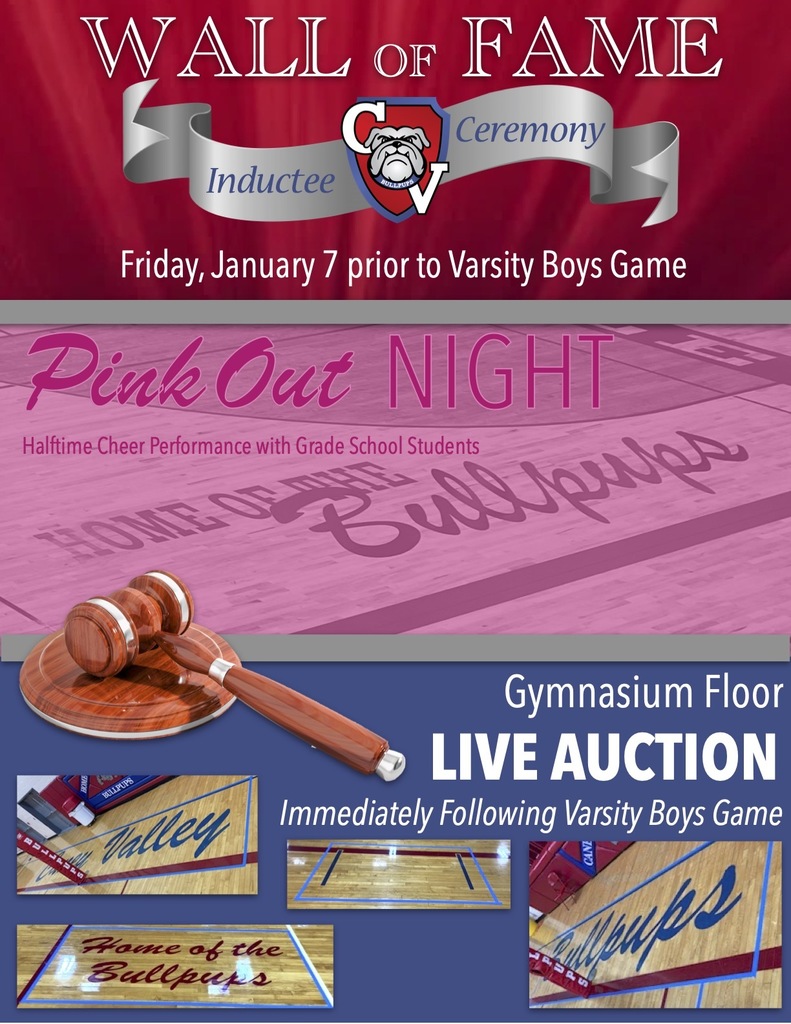 The junior high basketball teams will play at Eureka today, 1/6/22. Eureka has a new secondary gym and both gyms are at the high school. The C boys will begin at 5:00 in the secondary gym, the C girls will begin at 5:15 and only play two quarters in the main gym. The A girls will begin at 6:00 in the main gym and the B boys in the secondary gym. The A boys will begin at 7:15 in the main gym and the B girls in the secondary gym.

It's going to be an exciting evening Friday, January 7 as we induct the 2000 Softball team as well as alumni David Draper into the CVHS Wall of Fame between the Varsity Boys and Girls games. Enjoy a PINK OUT halftime performance by the CVHS Cheerleaders and grade schoolers. Finally, stay around for the excitement of the gymnasium floor live auction immediately after the game!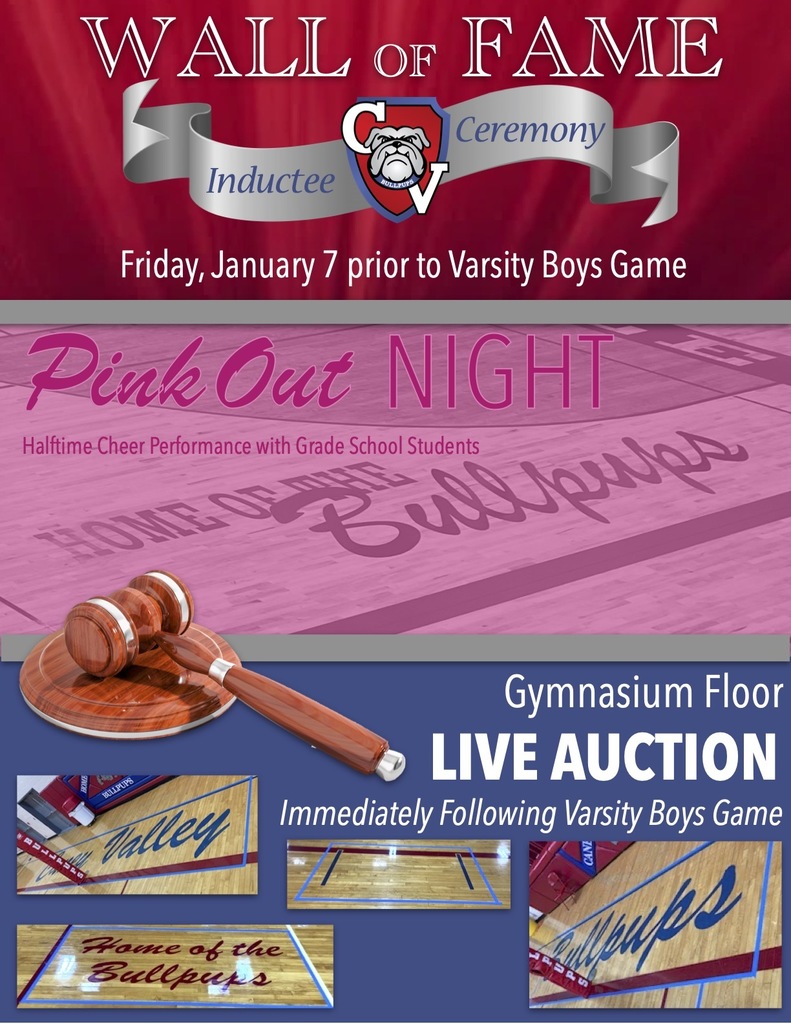 With forecasted frigid temperatures Thursday, January 6, we would like to offer rides for in-town walkers! Please call the district office if you would like to make arrangements for your student! (620)879-9200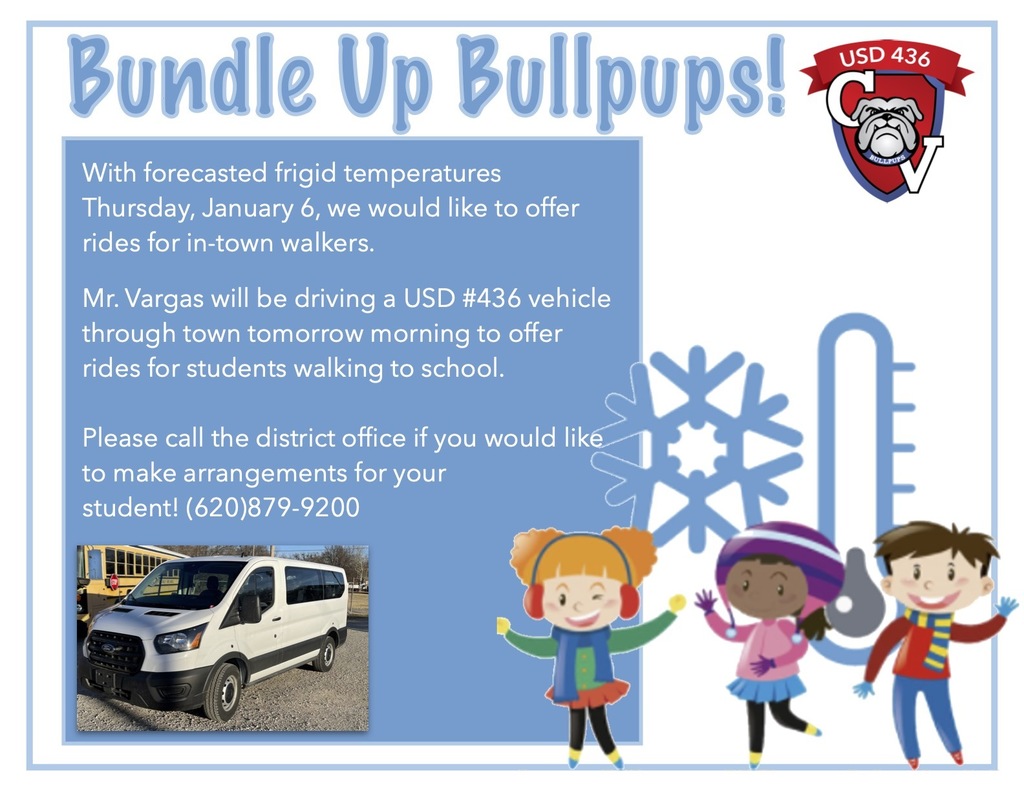 An Accompanist is needed for the Caney Valley Jr/Sr High Band. Pay is $15/hr plus Mileage. Please contact Jami Messner at
j_messner@caney.com
or (620)879-9220 with questions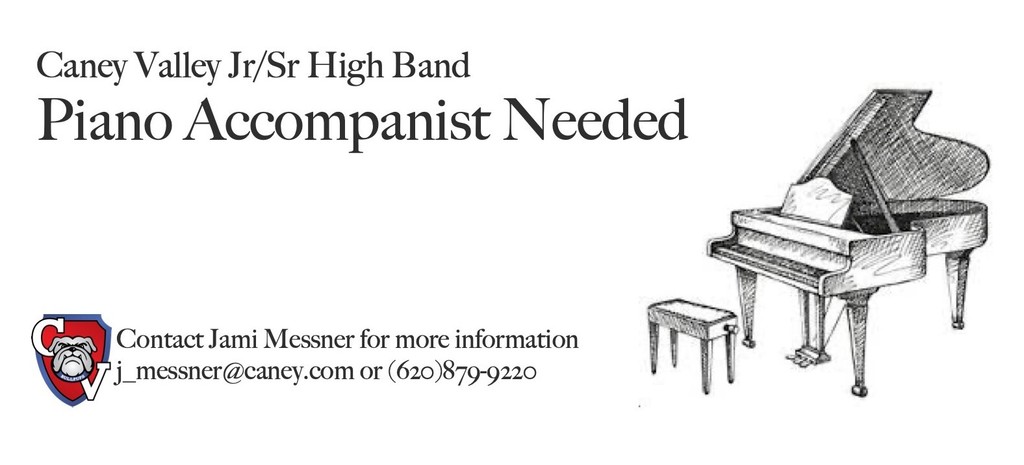 Mark your calendars for Fri, Jan 7! Varsity Girls start at 6, followed by the Wall of Fame Ceremony and Varsity Boys Game where the CVHS cheerleaders and elementary students will perform for PINK OUT! Stick around after the Varsity Boys game to capture a piece of Caney history during the gymnasium floor live auction!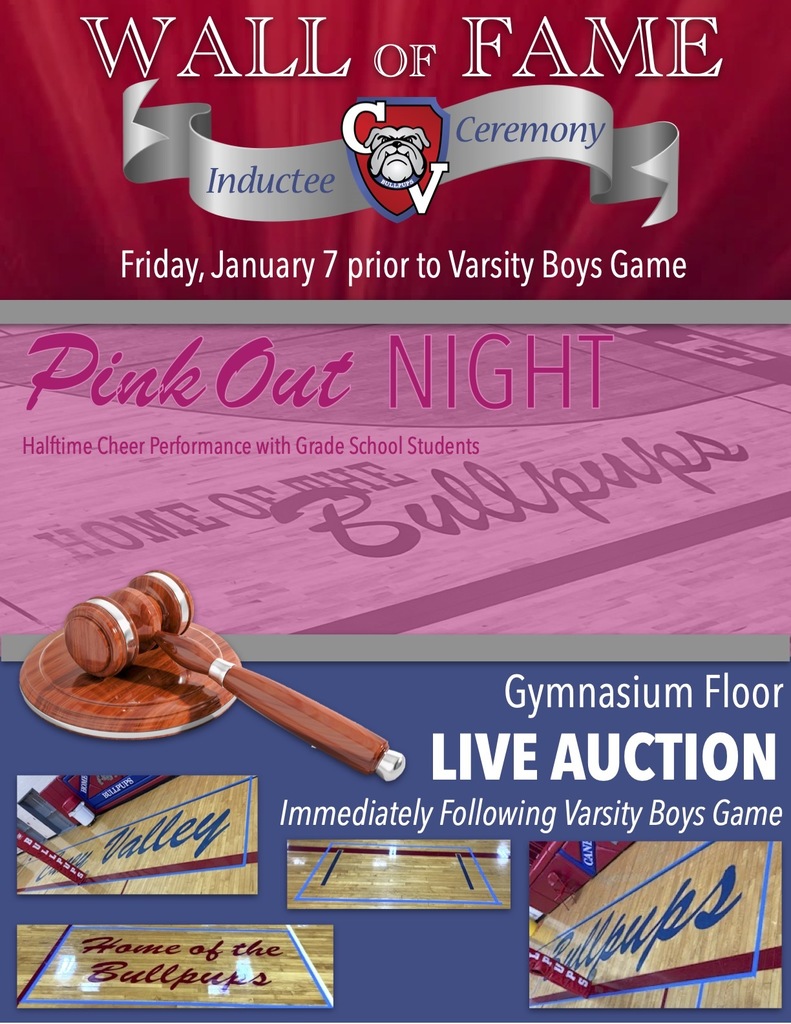 Mark your calendars and take a moment to see the new court in this release video! We are excited to have the community join us and see it in person soon. #PupNation
https://youtu.be/fXq0pdgJLQ4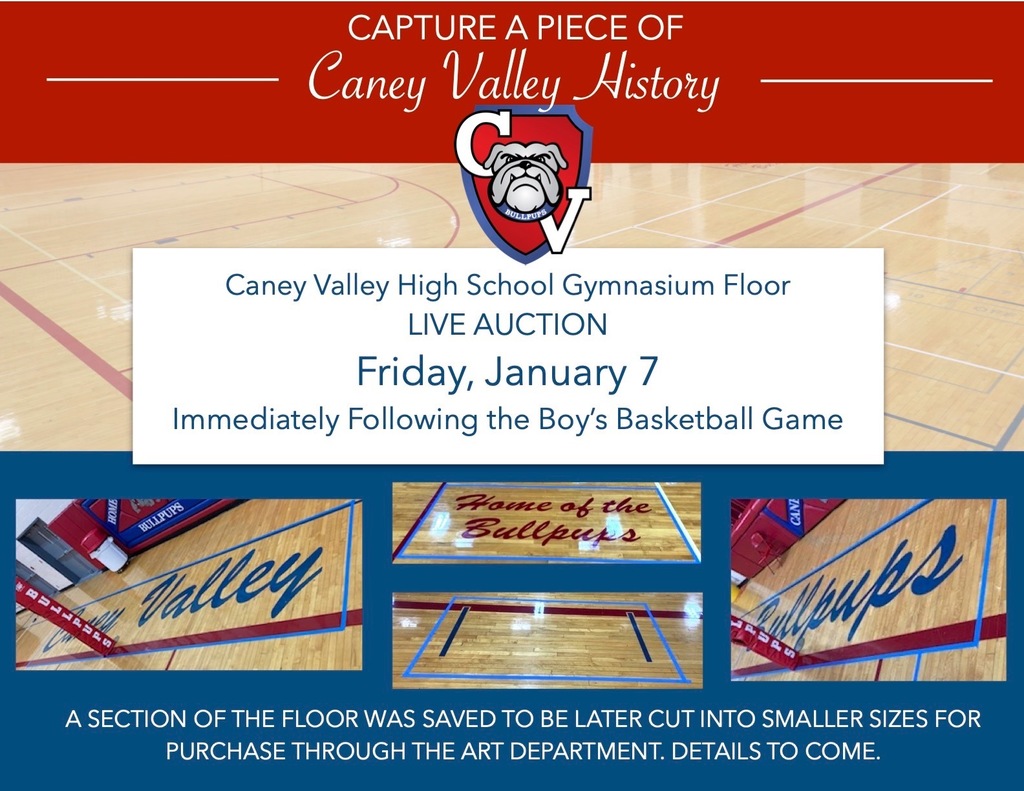 Pink Out Cheer Clinic forms went home with elementary students today! Pink Out Night is scheduled for Friday, January 7.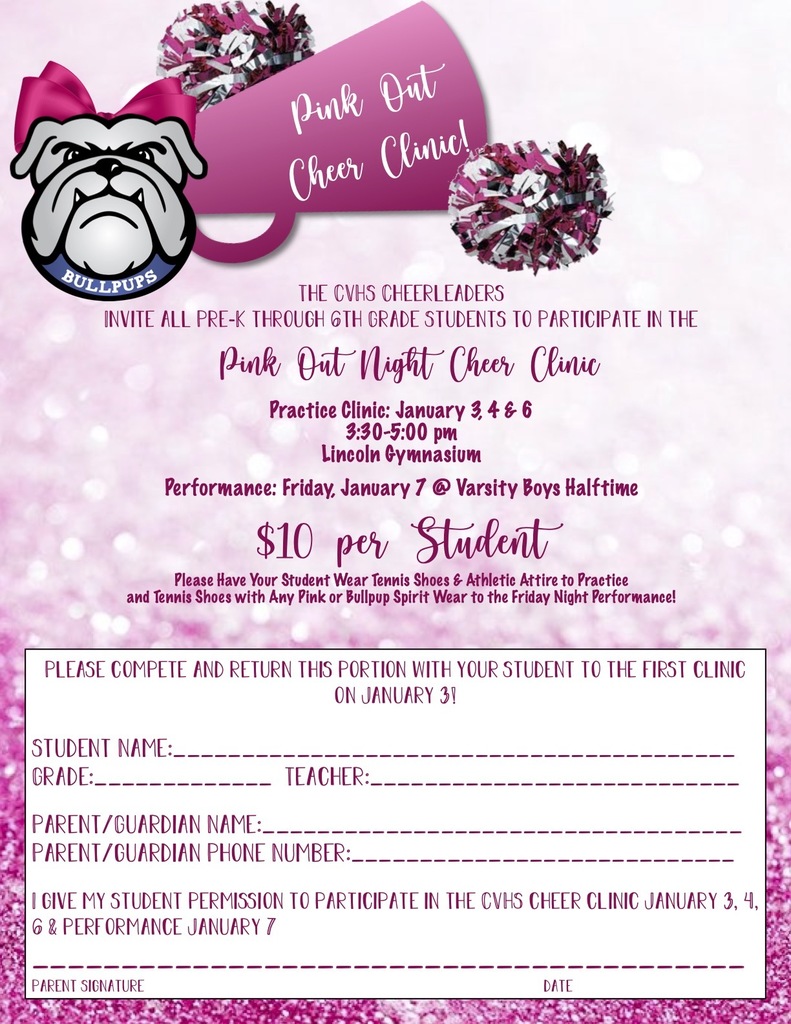 Wishing you and yours the very best Bullpup Family! Enjoy your break, and we'll see you again on January 4!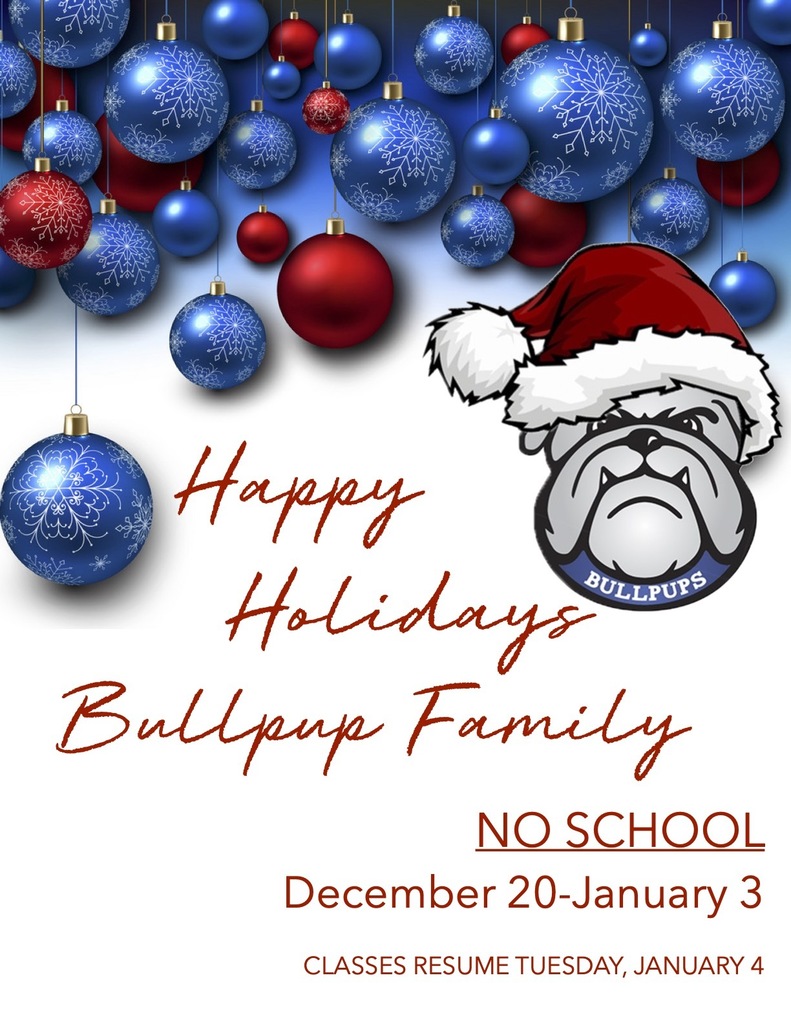 Thank you Caney PD for helping us start our last day of school before break! Also a big thanks to those officers and Firefighters helping with Caney Boys and Girls Club "Shop with a Cop" in coffeyville today. We appreciate all you do to serve and protect!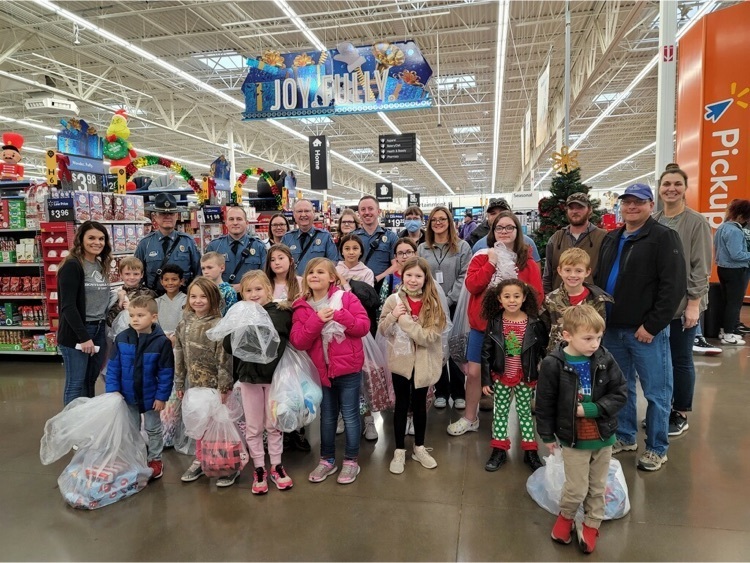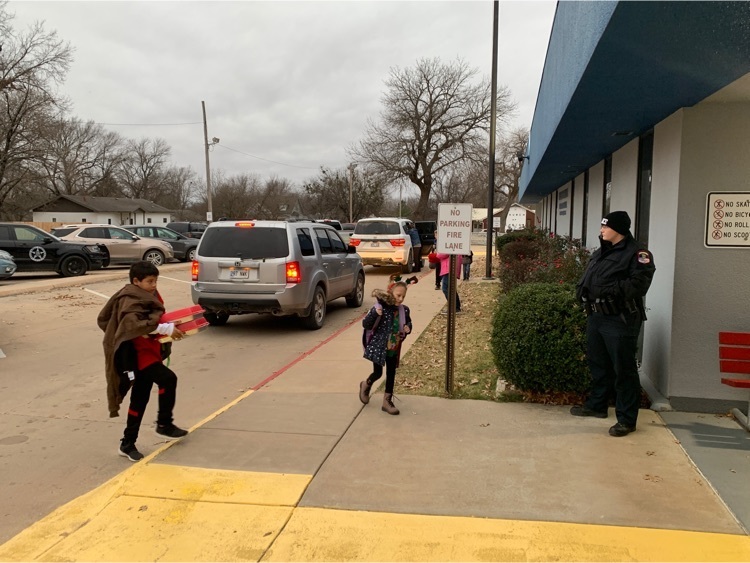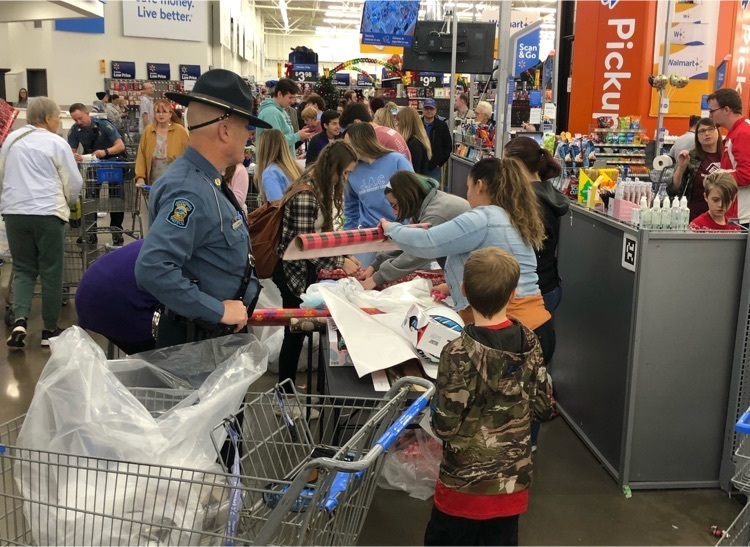 The high school basketball teams travel to Dewey on Friday, December 17. All four games will be played in their main gym. The JV girls start at 4:30 followed by the JV boys at 5:15. The varsity girls begin at 6:30 and the varsity boys around 8:00.