The varsity volleyball team will compete in their sub-state tournament at Baxter Springs on Saturday October 23rd. Caney is the #8 seed and will play Riverton who is the #1 seed at 2:00 pm in the Baxter Springs High School main gym. This is a single-elimination tournament with the winning team moving on to play in the state tournament on October 29th and 30th.

Today a group of CVHS students volunteered community service time and giving back by painting at the baseball and softball fields. Thank you to Mrs. Bruce for organizing this effort and Brett Anderson for his guidance on this project.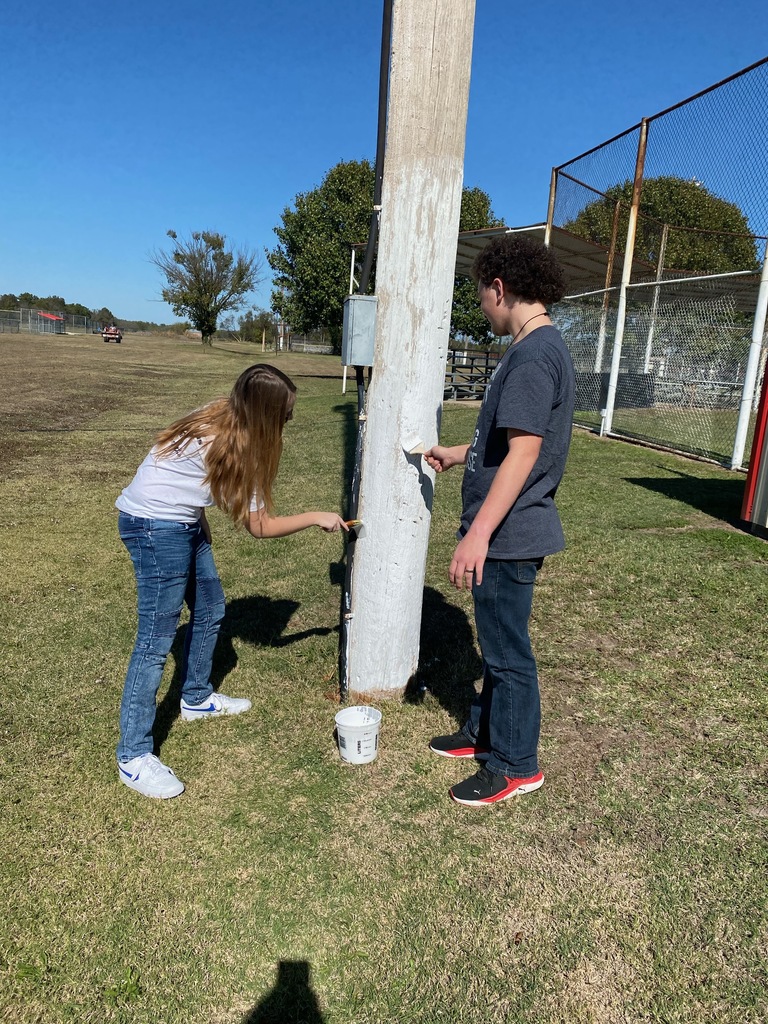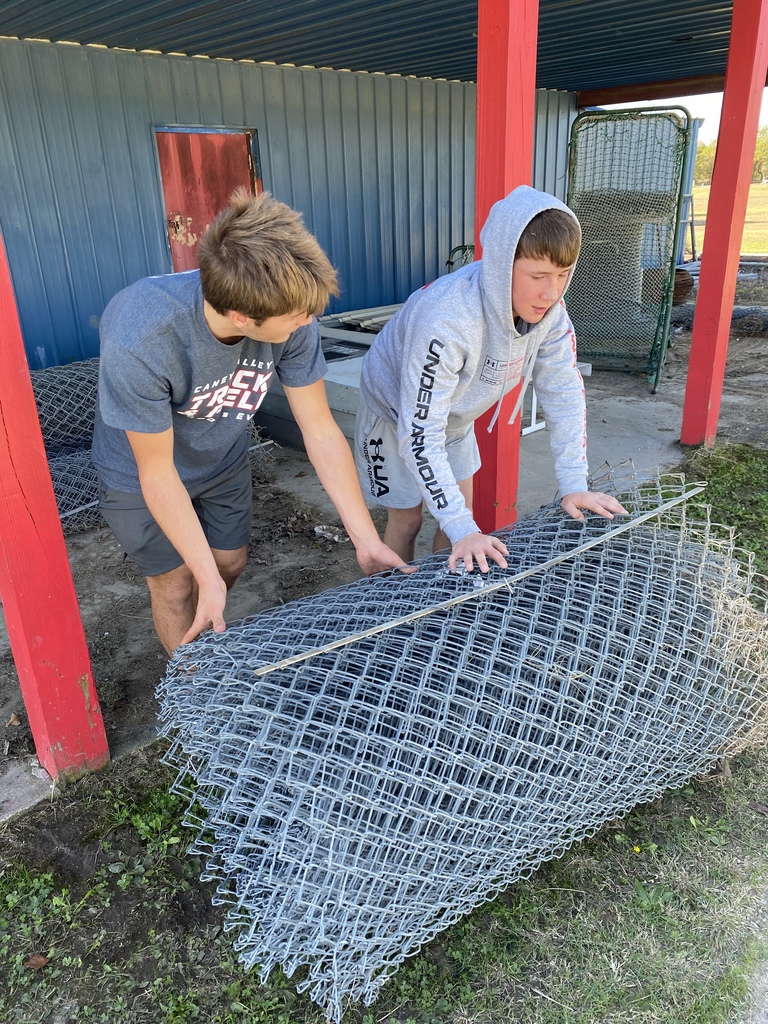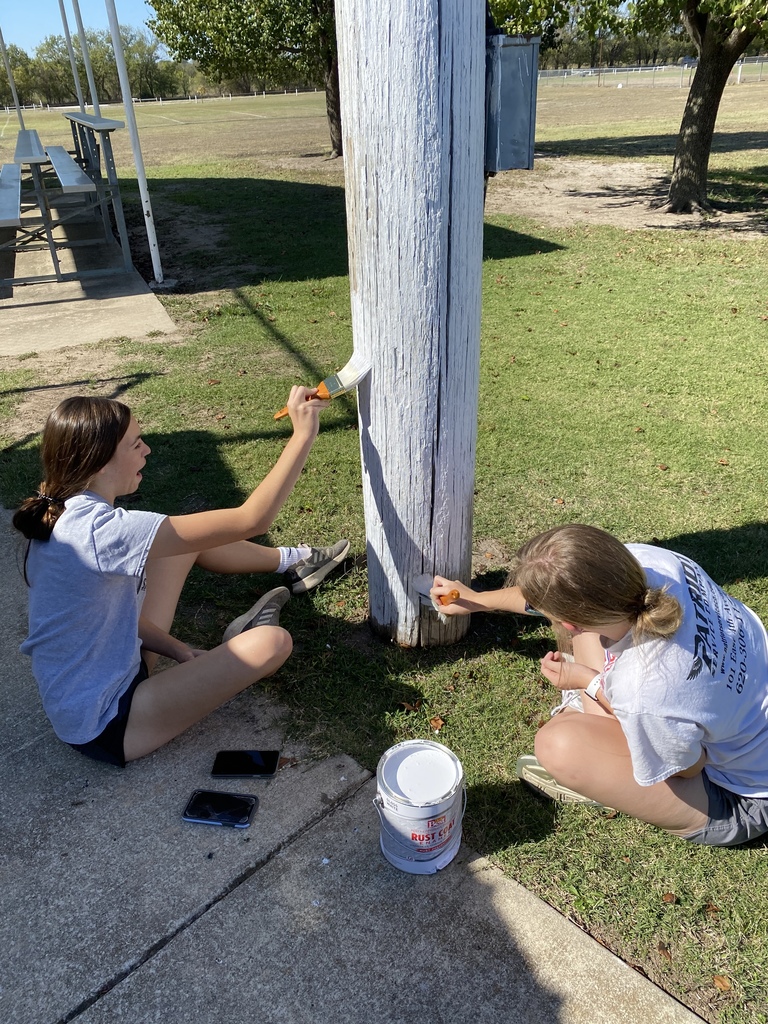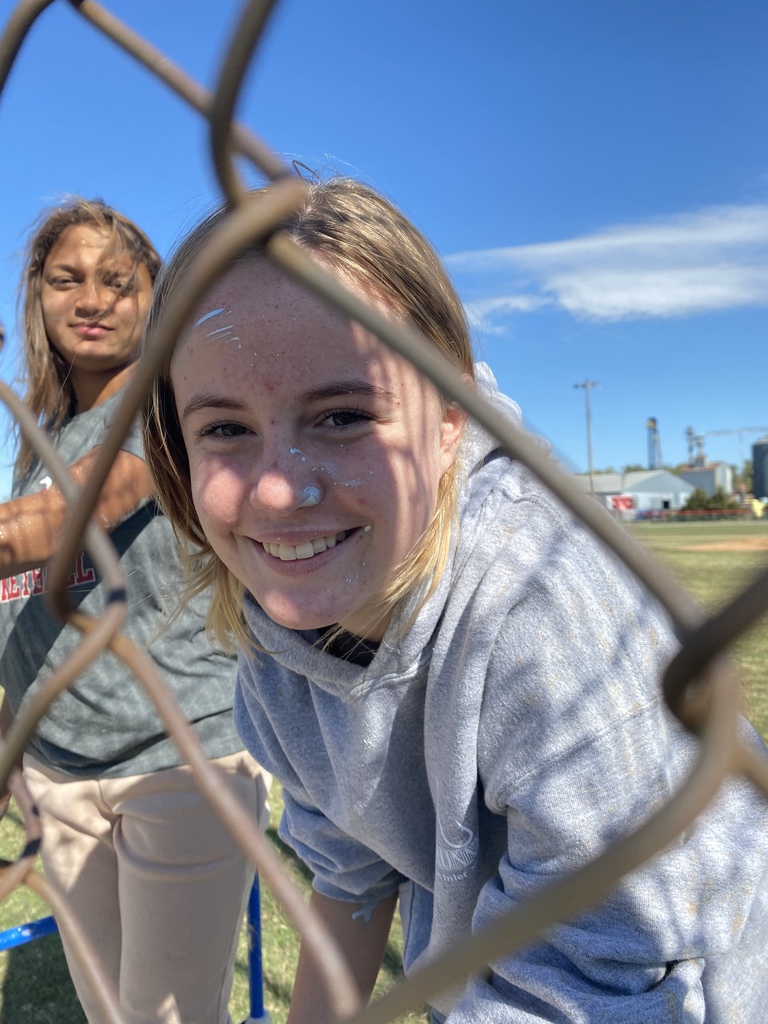 The CVHS girls and boys Regional cross country meet will be held on Saturday, October 23rd in Fredonia at the Fredonia Golf Course. The girls will race at 10:00 am, the boys will race at 10:45 am. Fredonia will attempt to livestream the races on their USD 484 Facebook page. Any who qualify will compete in the state cross country meet in Wamego on Saturday, October 30th.

Students of the Month finished off their Month of reign with a lunch with Mr. Traxson yesterday! Congratulations to all these student, keep up the hard work!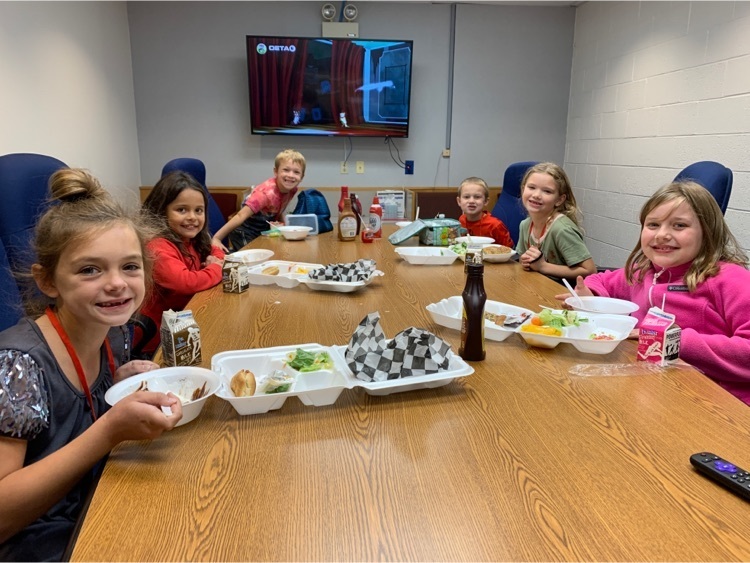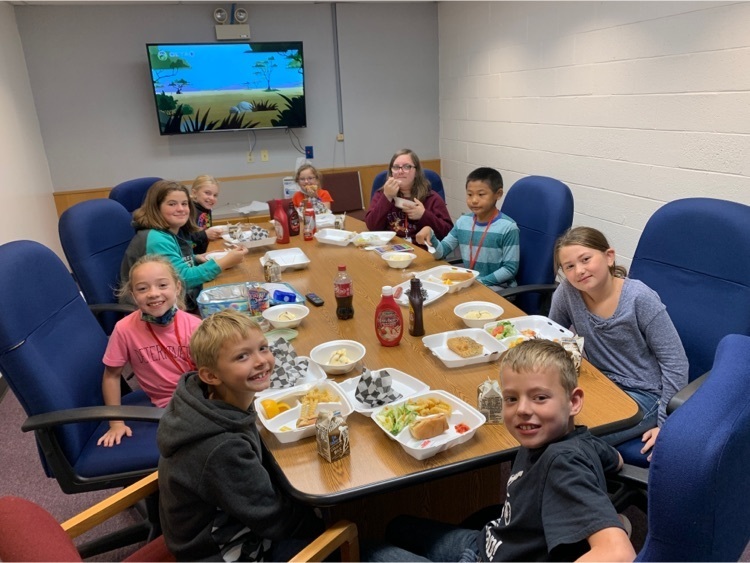 Getting SLIMED in Pre-K with the 5th graders! Things are ramping up for our Halloween festivities next Friday!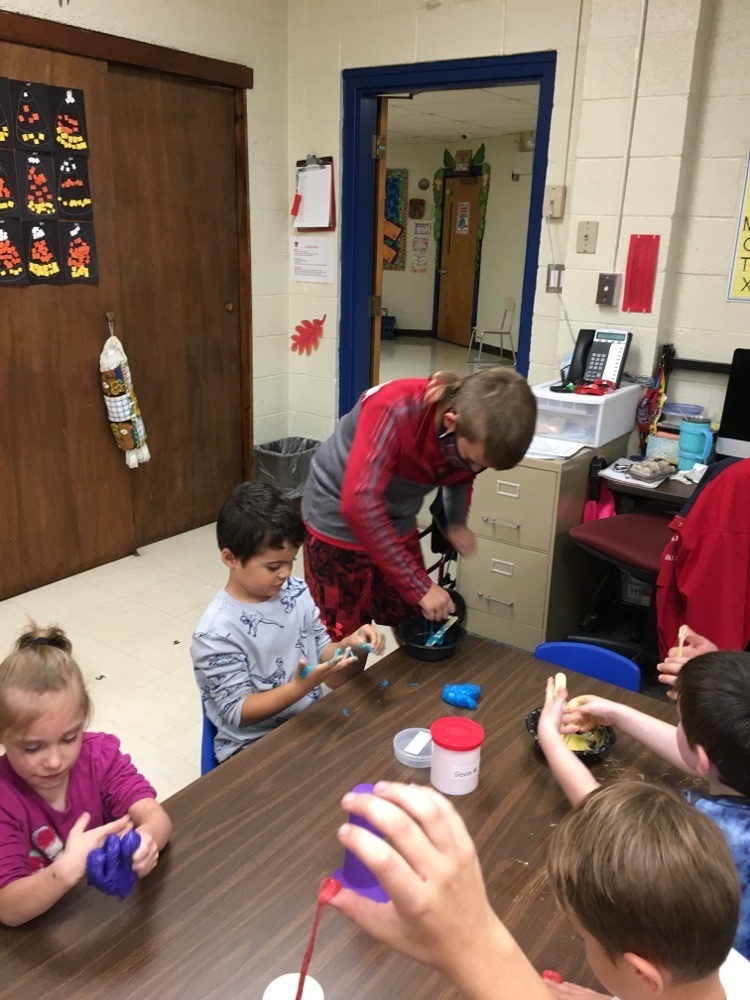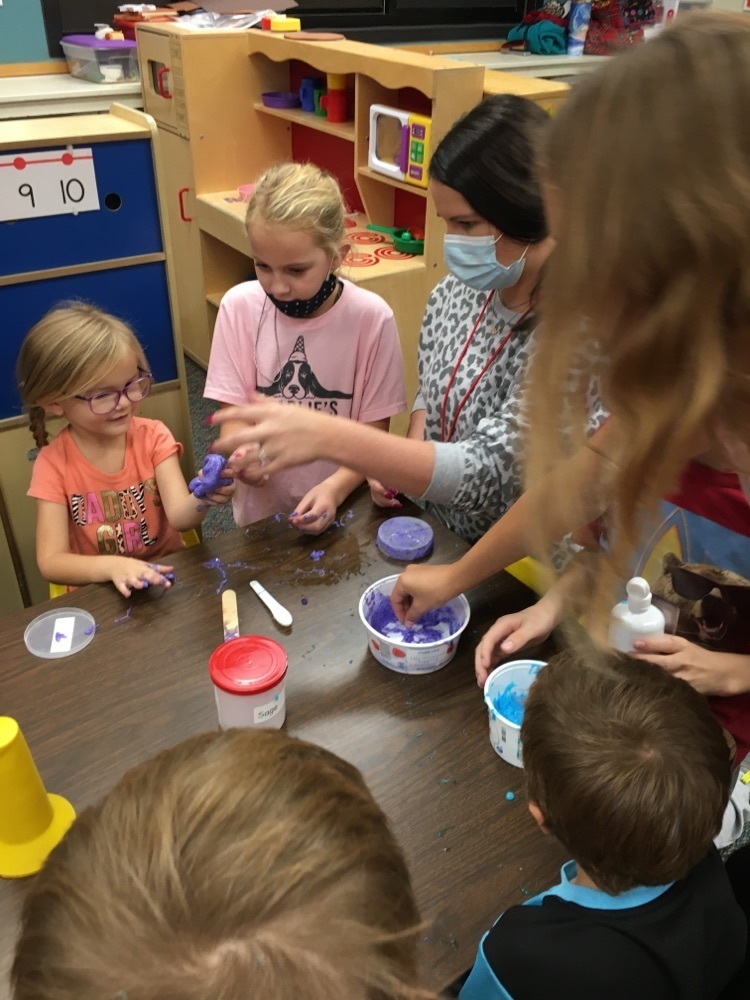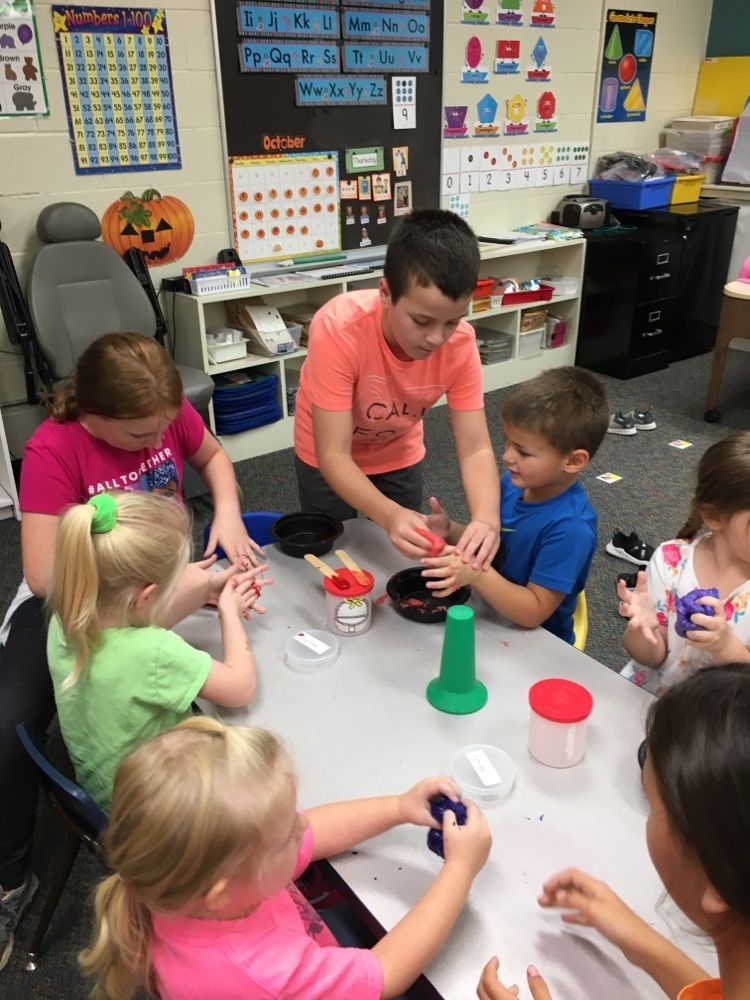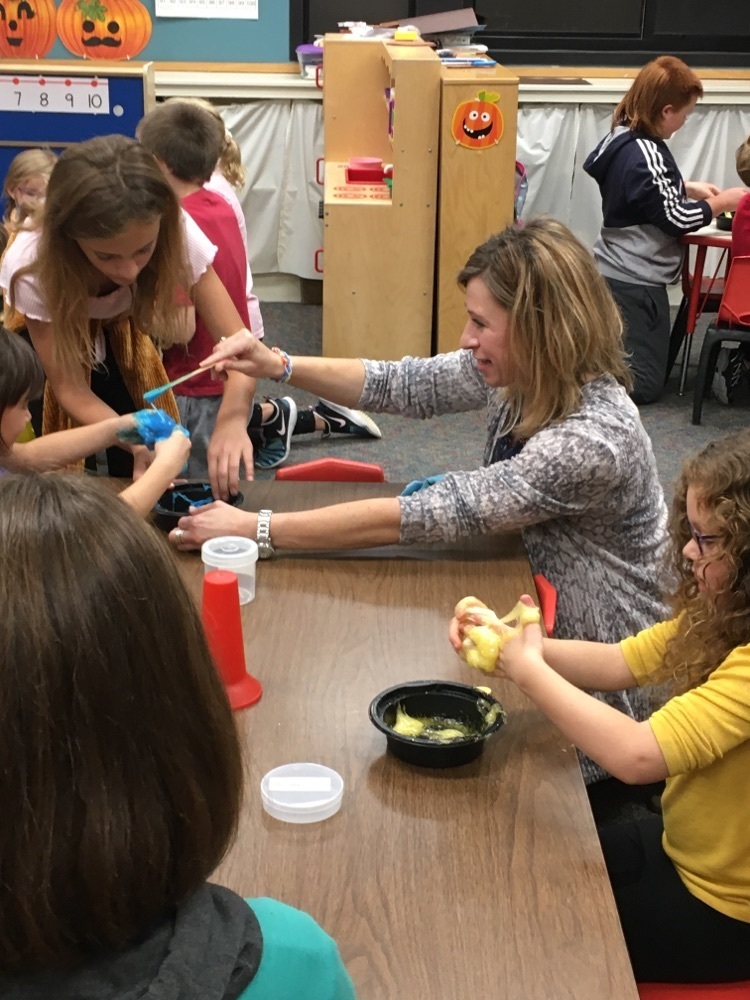 The varsity football team travels to Columbus tonight, October 21st. Kick-off is set for 7:00 pm. The game will be broadcast on KGGF 104.1 FM.

Happy School Transportation Day to our wonderful transportation staff! The Lincoln student body showed their appreciation today with a large banner and gift bags as the busses pulled up! #PupNation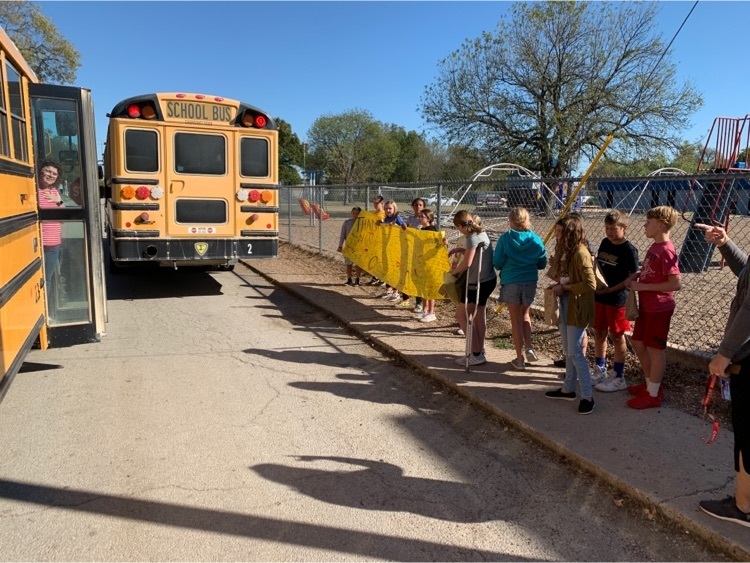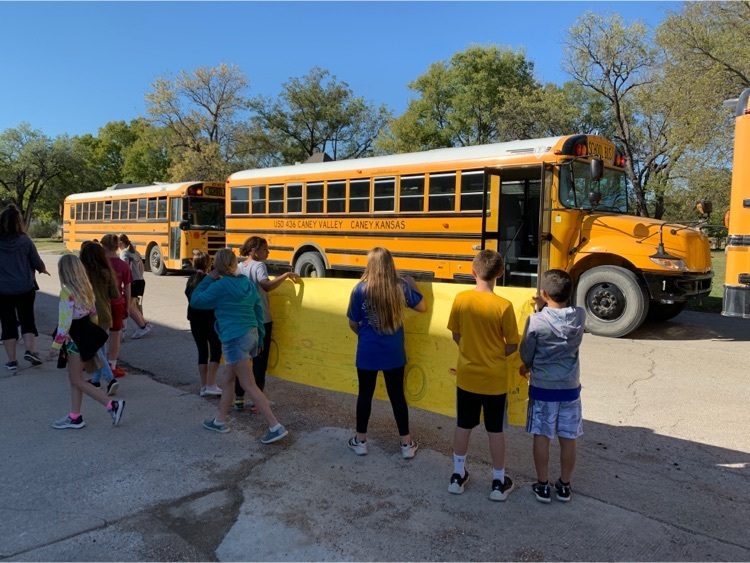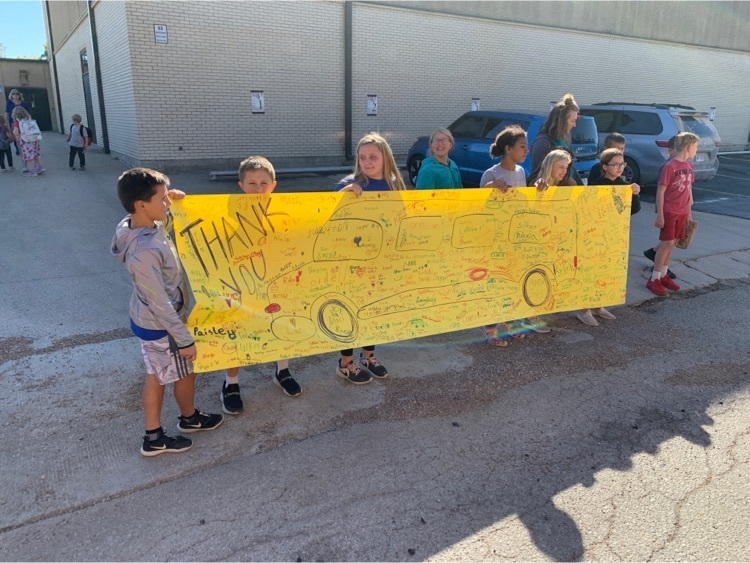 The CVHS girls golf team placed 4th at the state tournament after competing in Hesston the last two days. Ava Freisberg was the 14th individual medalist.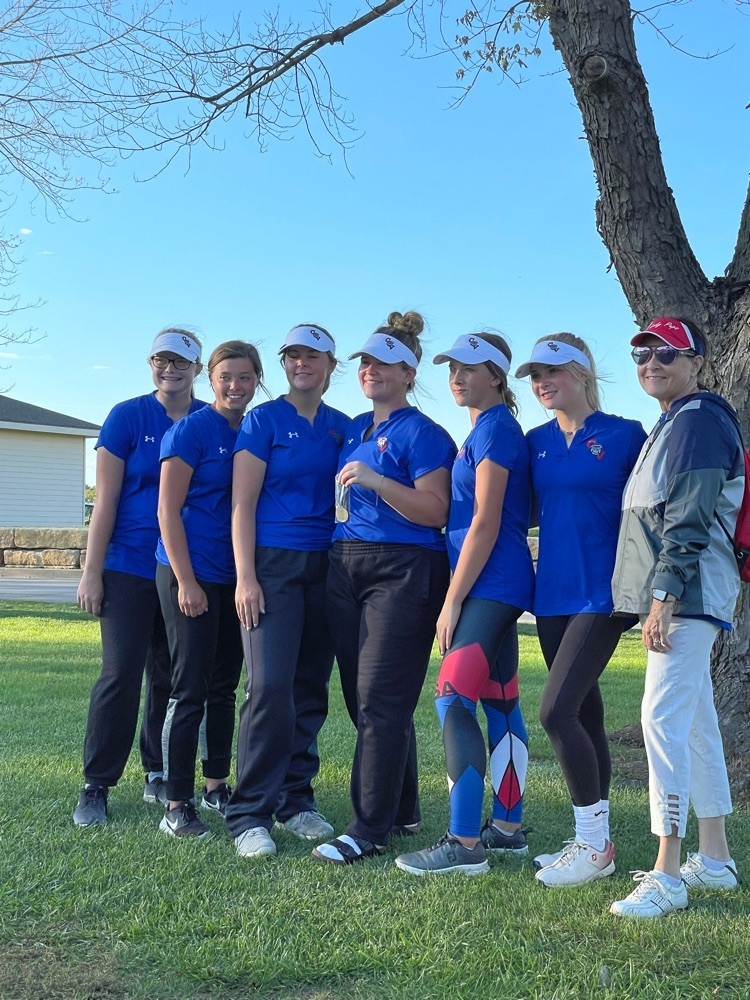 School Transportation Appreciation Day is tomorrow, Wednesday, Oct 20!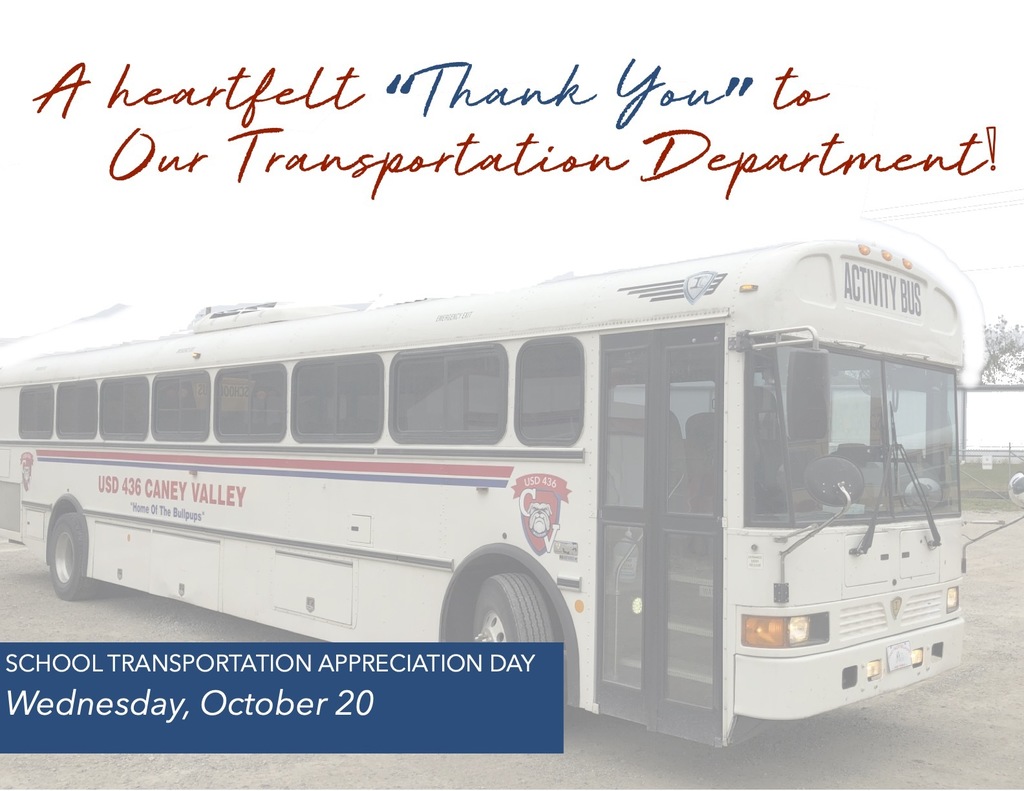 Only the varsity volleyball team will play at Cherryvale tonight starting at 5:00 pm. The C and JV teams will NOT play at Cherryvale tonight.

We're just an hour away from Senior Night Ceremonies and the Community Tailgate Party inside the Football Stadium! Bring your yard games, lawn chairs and join us for free hot dogs and chips! Your support of our Seniors is appreciated!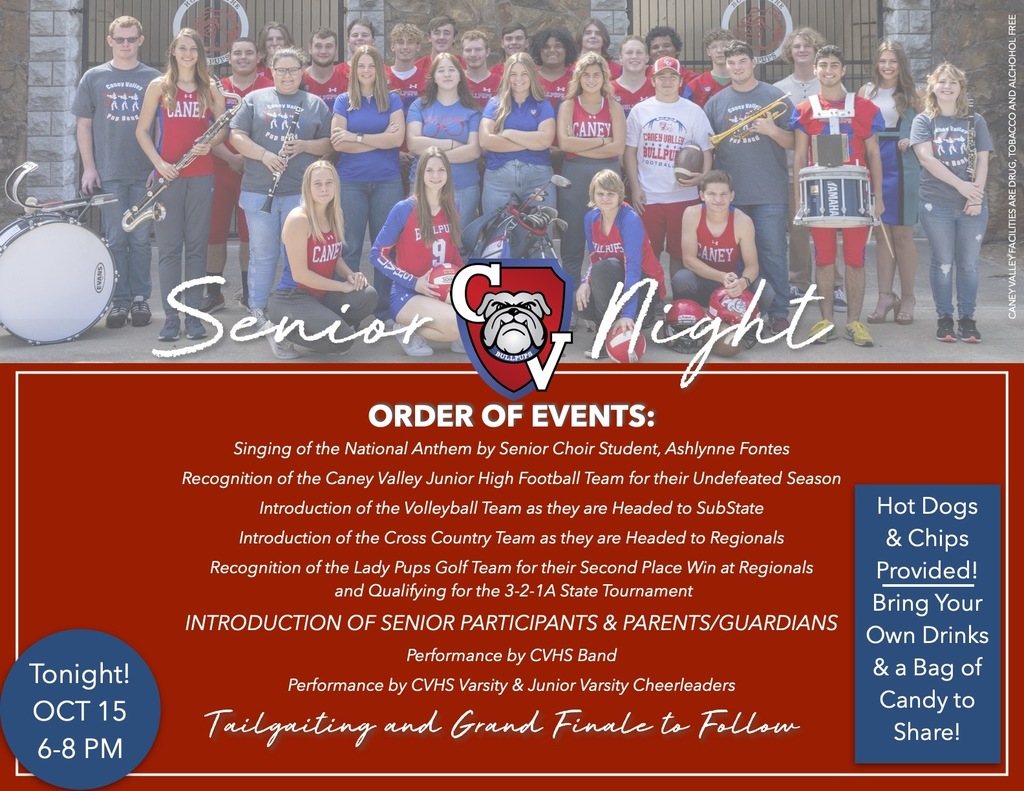 We're getting closer to Senior Night and the Community Tailgate Party inside the Football Stadium! Please join us for a memorable evening as we support our Seniors! Don't Forget--free hot dogs and chips for everyone! Just bring your own drinks and a bag of candy to share!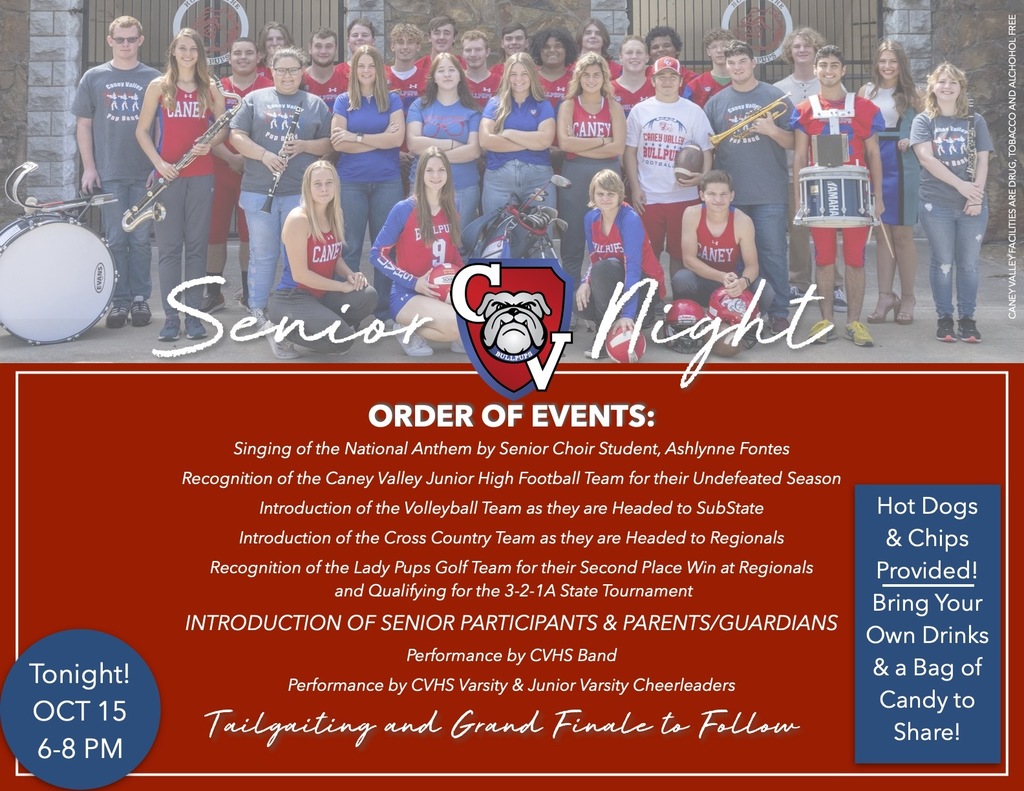 We're looking forward to a wonderful evening as we honor our Fall Senior Athletes and Participants as well as recognize several teams for their accomplishments and performances from our band and cheerleaders! We appreciate your continued support Bullpup Family!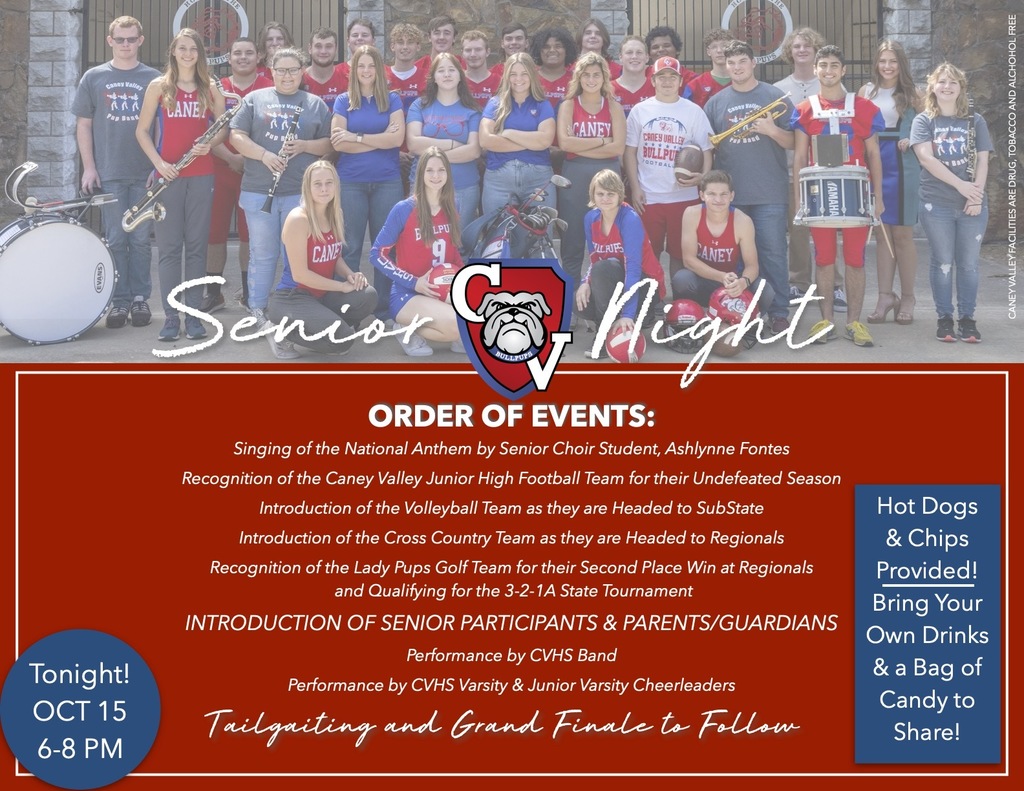 Our Lady Pups golf team departs this Saturday for Hesston, KS where they will be competing in the 3-2-1A State Tournament.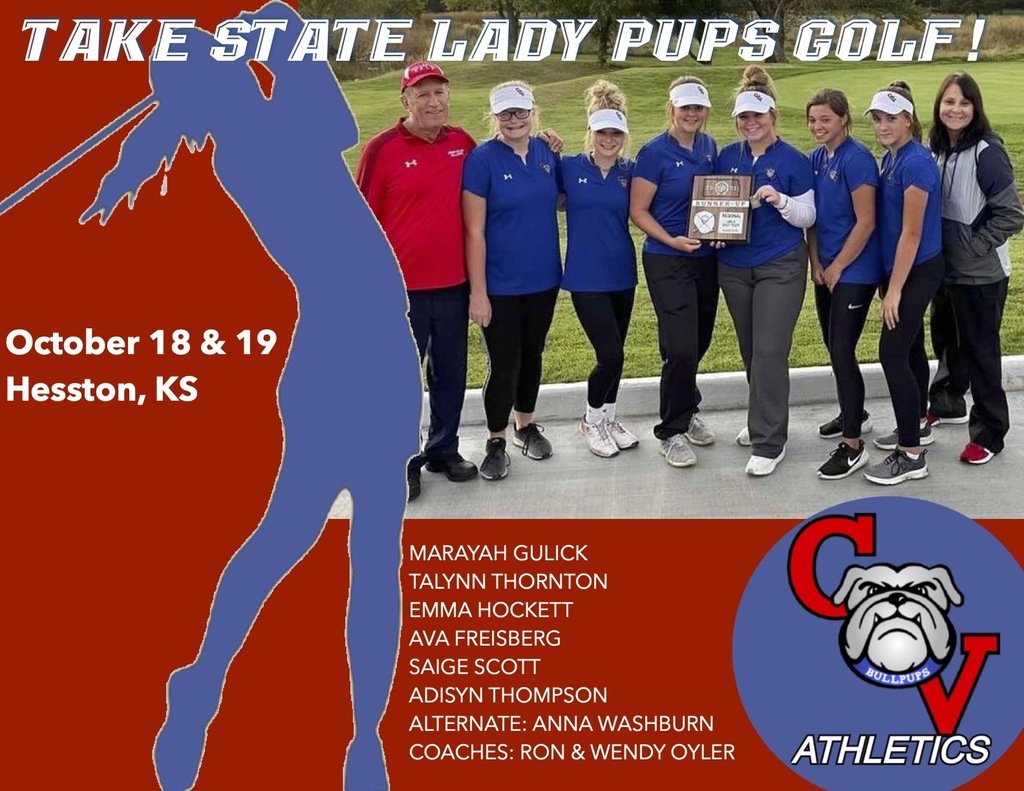 Regretfully, we are unable to secure a replacement for Baxter Springs, as they are unable to compete. SR NIGHT is still a go, show up at 6 & support them with a one of a kind tailgate. Bring your lawn chairs, favorite outdoor games, & let's have an amazing night Bullpups!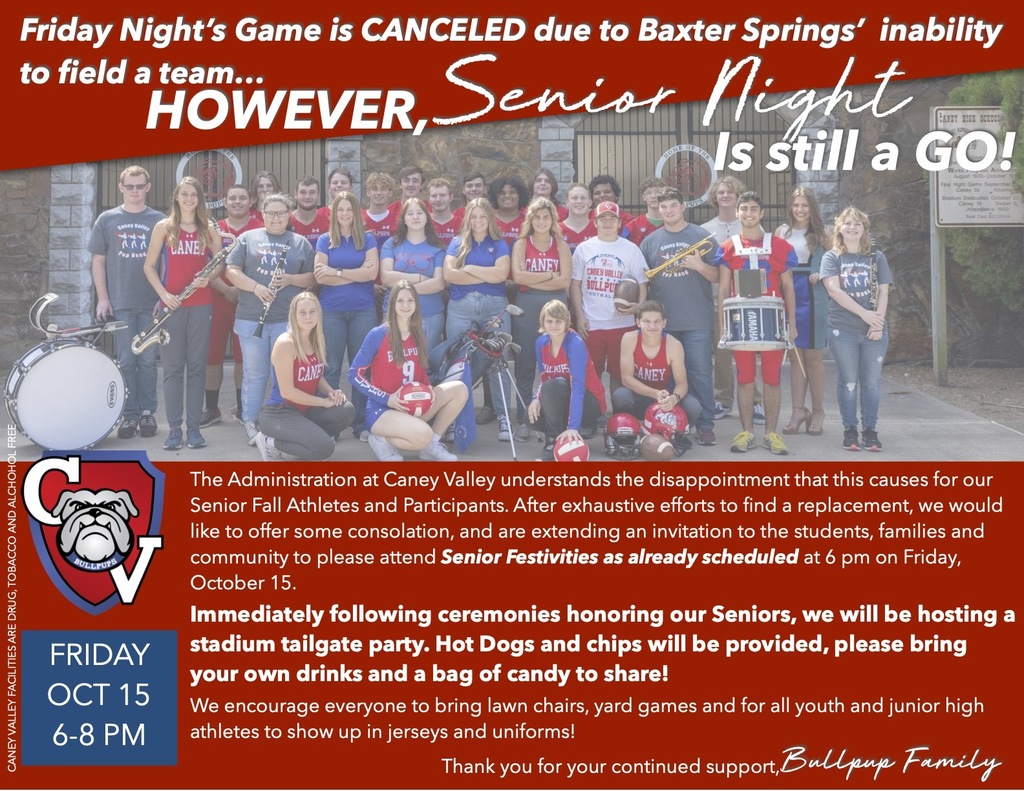 Individual class photo retakes are on Wednesday, October 13 at the junior/senior high school.

The junior high football team will host Galesburg Tuesday, October 12. The game will begin at 6:00 pm. Please enter the Northeast gate by the concession stand.

The junior high volleyball teams will host Galesburg on Tuesday, October 12. All matches will be played in the small gym at the high school. Enter the Northwest doors by Home of the Bullpups. The A and C matches begin at 4:30, followed by the B and D matches.

The JV football team will play at Parsons on Monday, October 11. The game will start at 5:00 pm!!

Enjoy your long weekend Bullpup Family! Fall Break begins tomorrow, Friday, Oct 8-Monday Oct 11. Don't forget, Homecoming Community Pep Rally tonight after the Jr. High Football game. Coronation takes place tomorrow at 6 pm prior to Kickoff.