Reminder about "Meet the Teacher Night" Wednesday from 5:30-6:30. See you at Lincoln Elementary!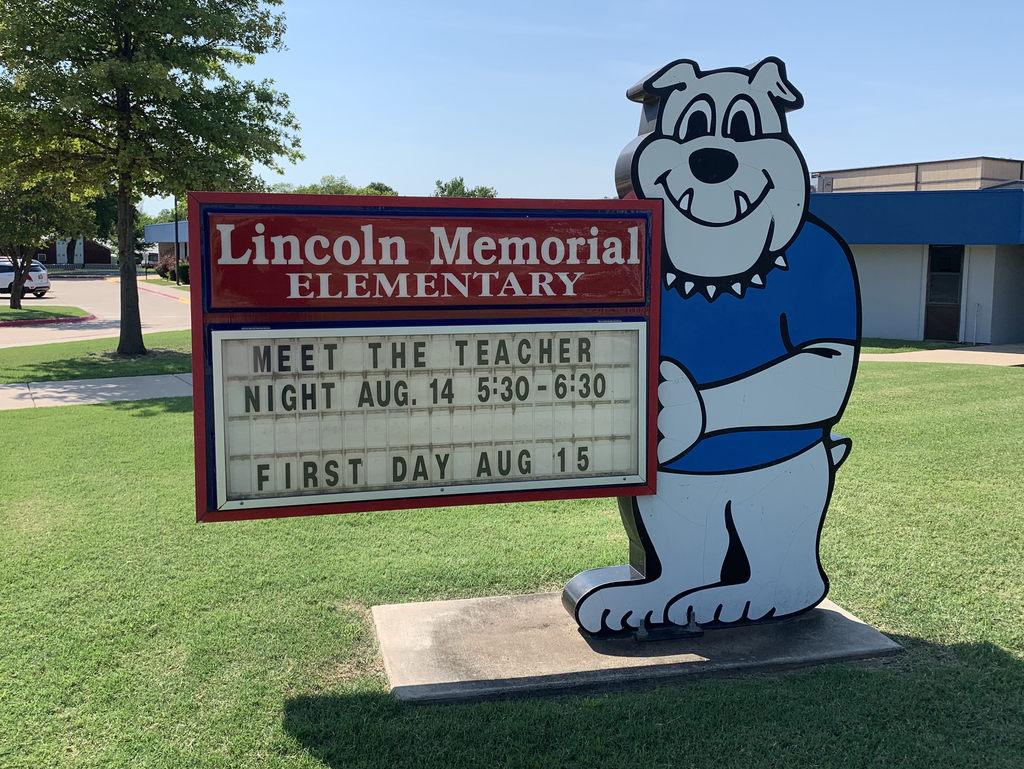 ONE WEEK LEFT until we kick off the 2019-2020 school year! The attached letter is information about the change to morning announcements at Lincoln Memorial Elementary.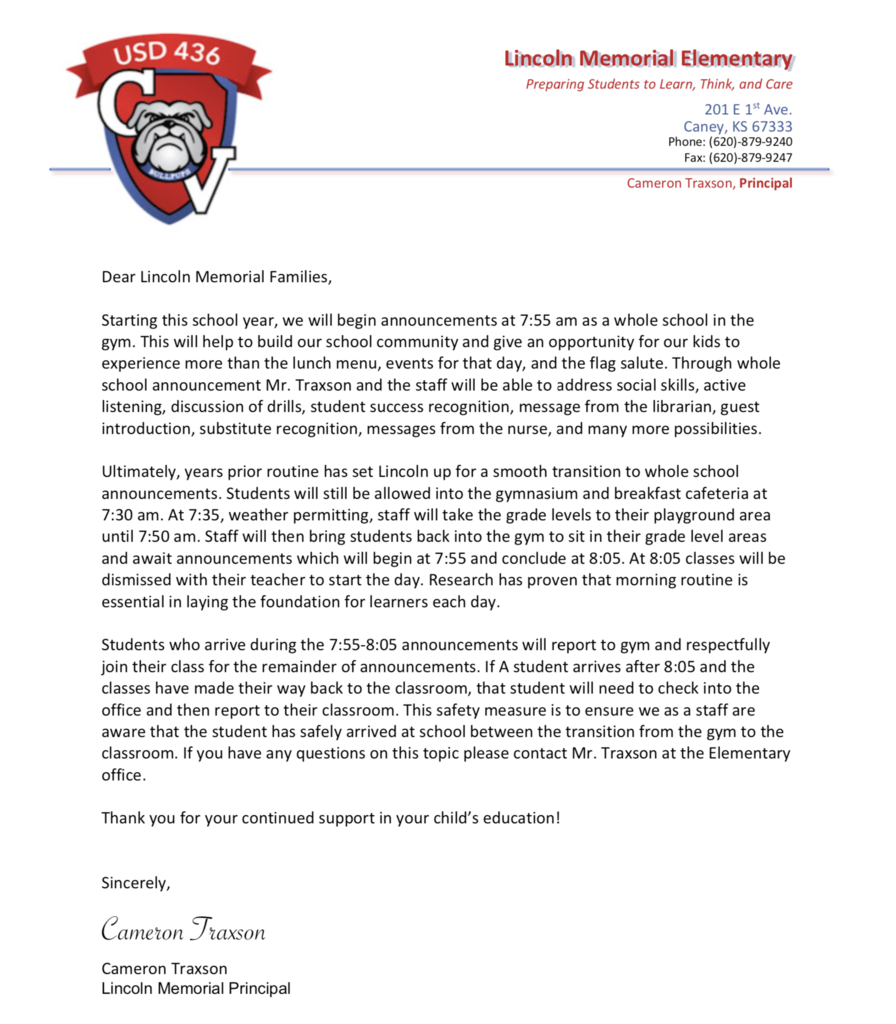 It was a busy day at Lincoln with Kindergarteners and Preschoolers showing up for their ASQ surveys. If you were unable to attend, surveys will be sent home to be filled out after the start of school. Thank you to all who attended!

Welcome back for the 2019-2020 school year. Just a reminder that district wide enrollment will be tomorrow from 9-7 and on Friday from 9-1 at the High School. Community Health Center of SE Kansas will be here to do FREE sports physicals, GS health assessments and Caney Recreation physicals for those that are interested. These can only be completed if a parent or guardian fills out and signs the forms that are required. These forms will be available during enrollment times. Just a reminder that students at the JH/HS that participate in sports will have to have a physical on file in order to participate.

Good evening Bullpups! Returning student enrollment links have officially been sent out. Out of nearly 700 returning students on file, we only had 10, according to our records, that were unable to be sent. We will be in contact soon! Visit
www.caney.com
for a live link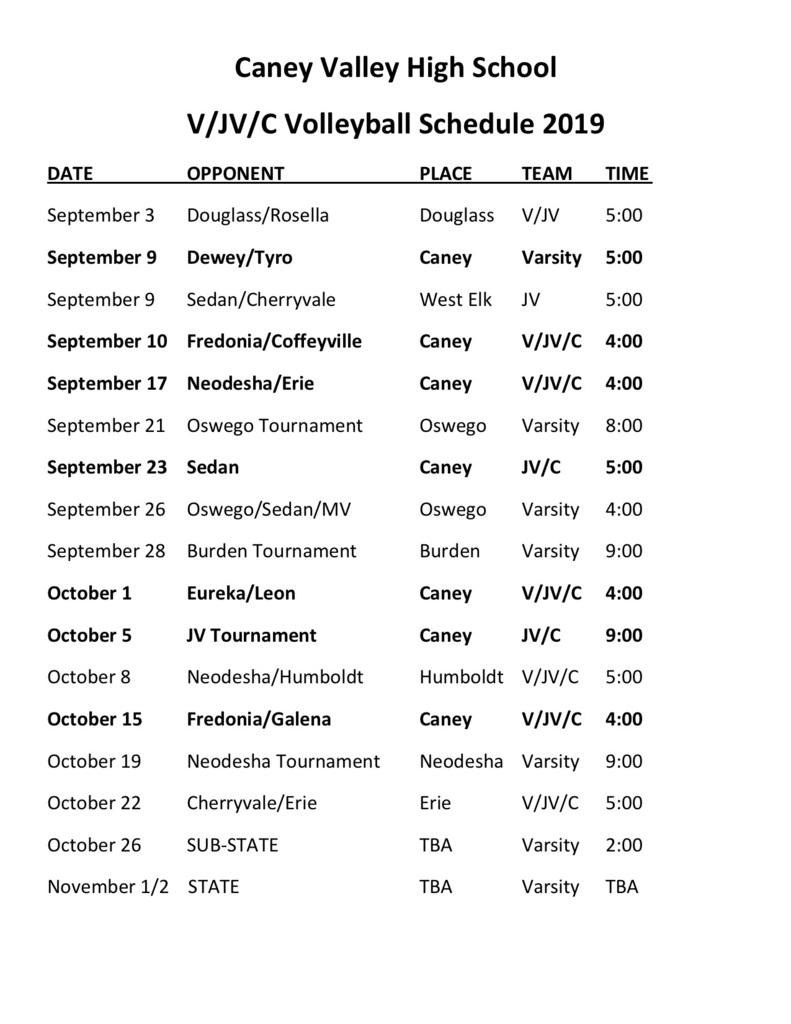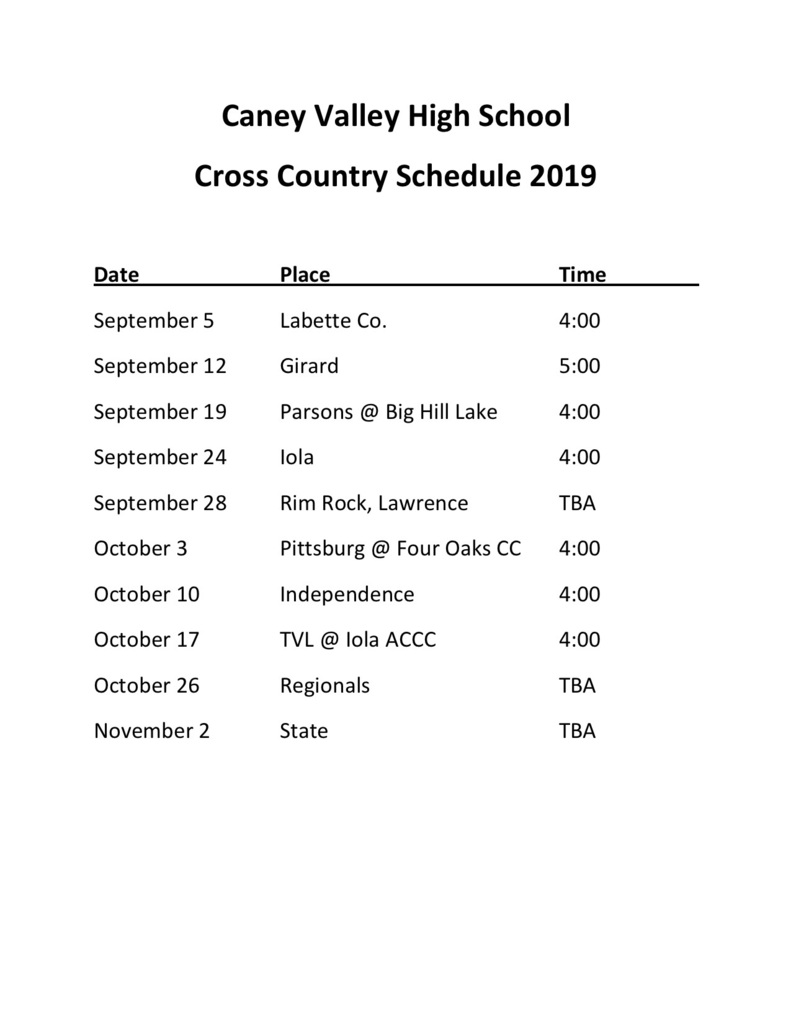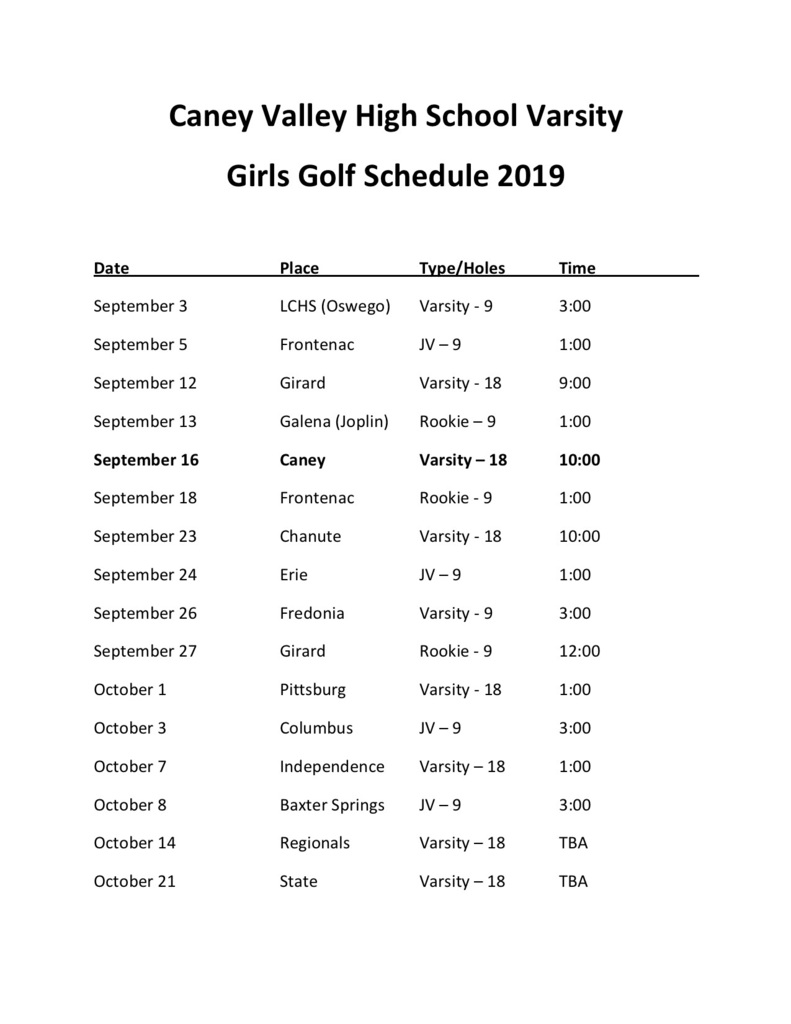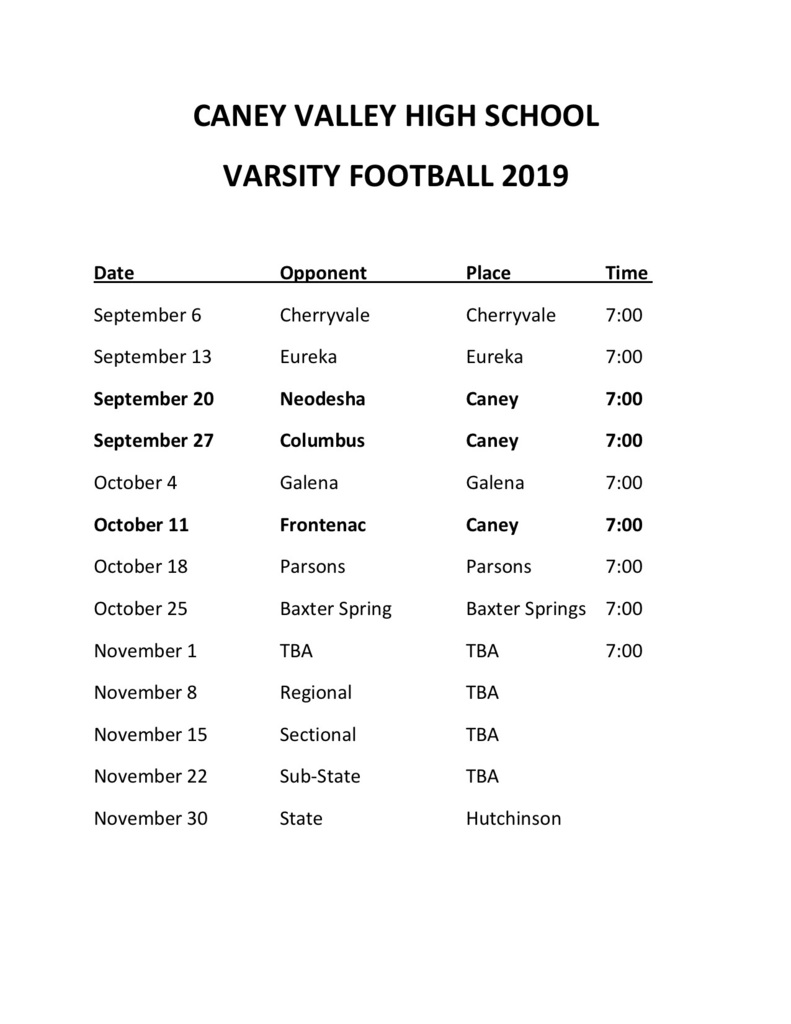 Hello Lincoln Memorial families I am Mr. Traxson, the new elementary principal. I wanted to take the opportunity to introduce myself and remind you all of some important dates coming up. These dates include enrollment, PreK/Kindergarten ASQ screening, and Meet the Teacher Night. See attached letter for details.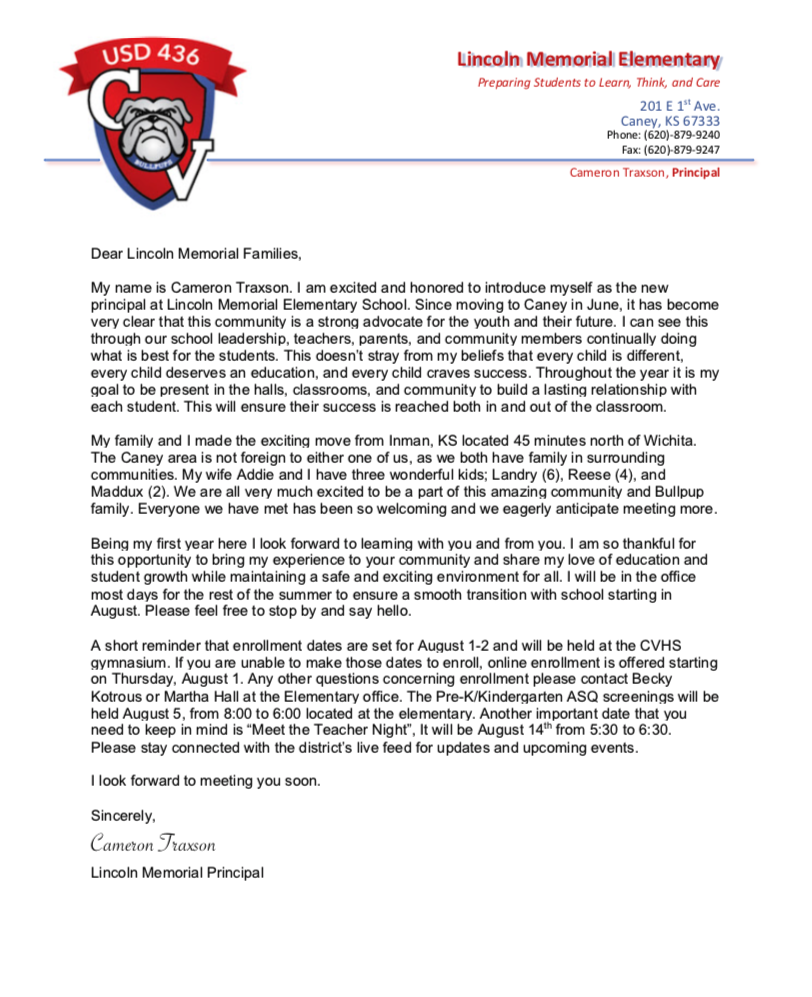 Football Camp 2019 July 15-19, 2019 HS Track/Football Practice Field (if rain it will be held in the HS Gym) $25 fee (includes t-shirt and insurance) Make Checks payable to Criss Davis Grade School 1st through 6th 8:00-9:00 a.m. Junior High 7th and 8th 7:00-8:30 a.m. High School 9th through 12th 7:00-8:30 p.m.
Attached is the 19-20 Lincoln Elementary School Supply List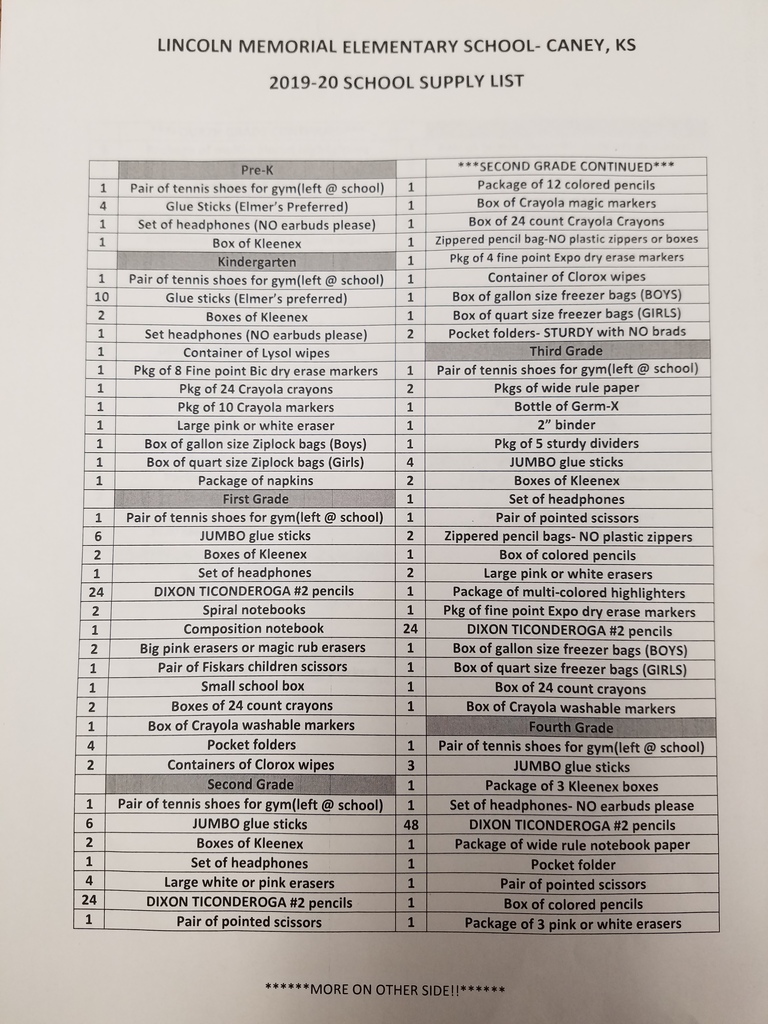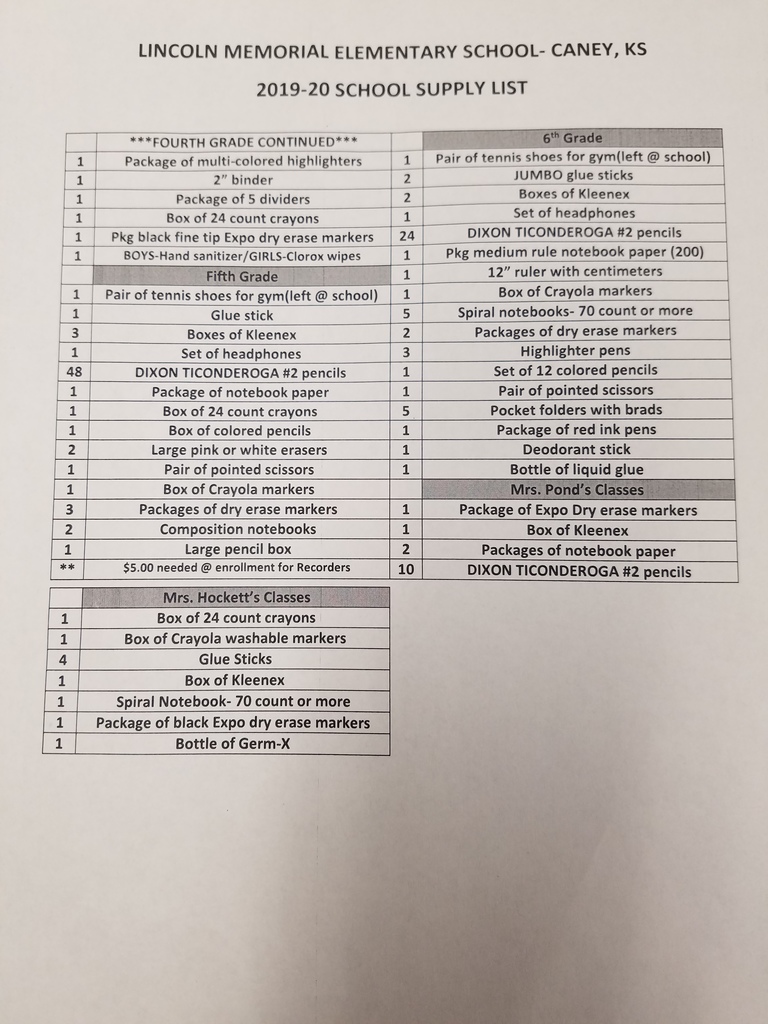 Lizzie Rogers finished second at the 3A state track meet setting a new school record in the pole vault. Trey Richey was 8th in the triple Jump.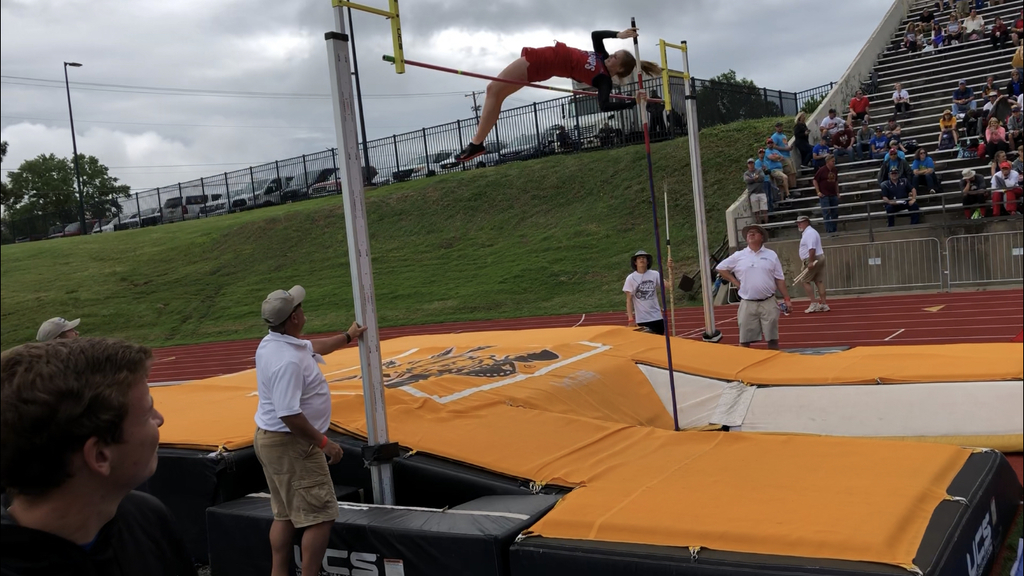 Congratulations to CVHS junior Jace Kaminska, he has been named the Gatorade Kansas Baseball Player of the Year and is now part of a 30+ year legacy that includes past winners such as Peyton Manning, Abby Wambach, Karl-Anthony Towns, Derek Jeter and many other sports icons!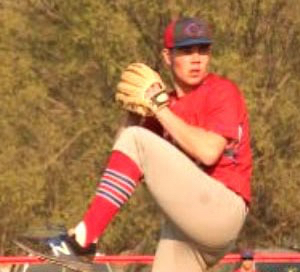 Bullpup individual state golf scores at Emporia! Trevor Watson 77 - 4th individual Will Freisberg 85 Anthony Rogers 85 Chance John 89 Kadyn Covey 92 Coty Wilson 104

The golf team placed 2nd in the state as a team today shooting their best score of the year with a 336! Go Pups!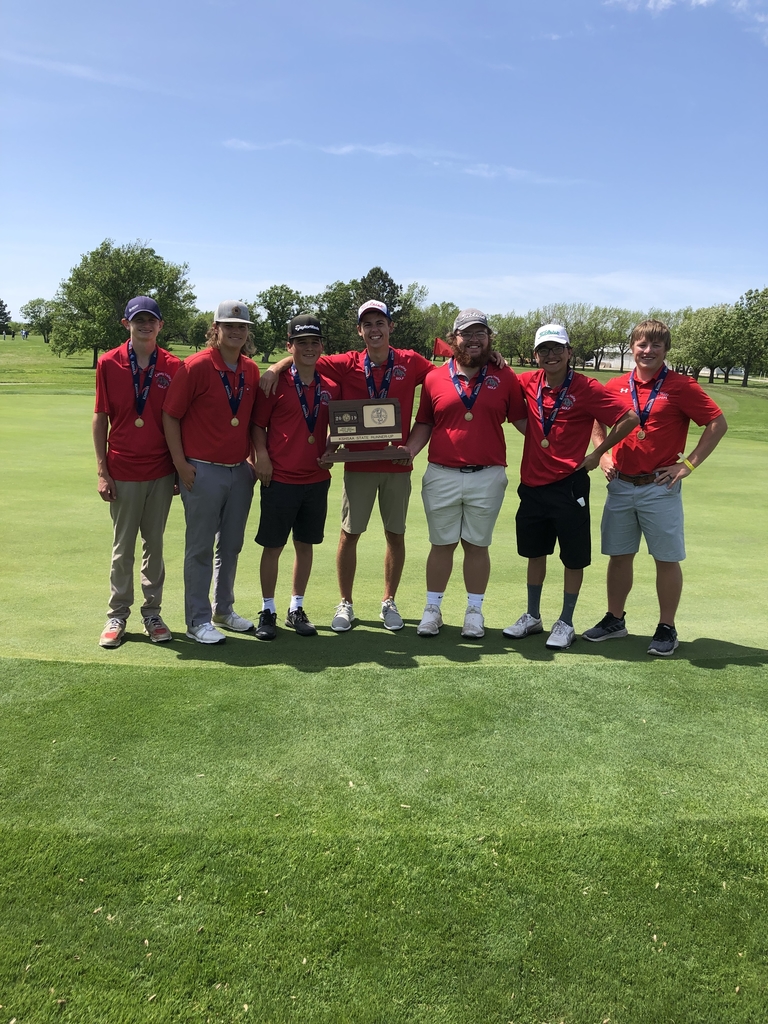 CLASS OF 2019!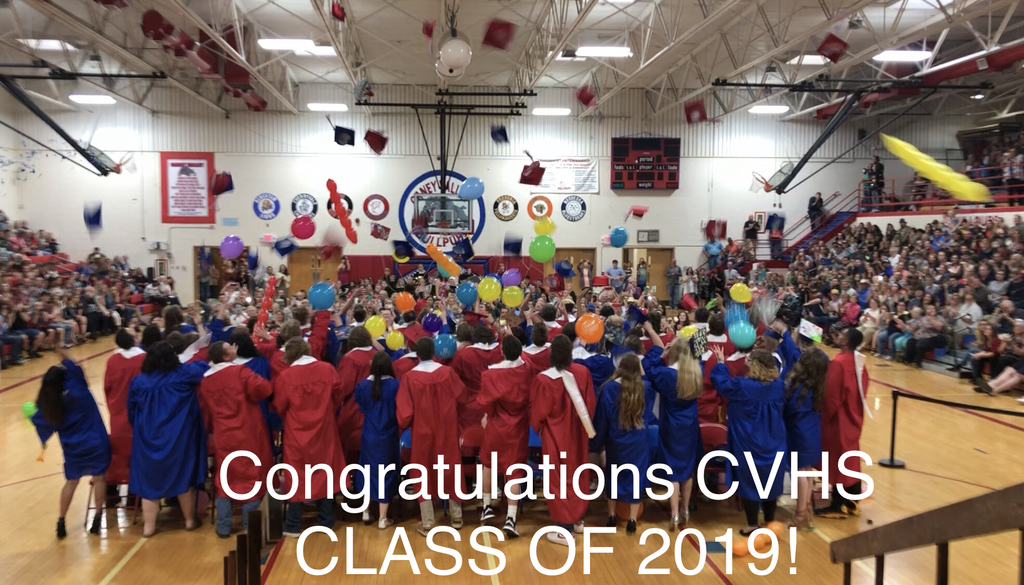 Lincoln reminder for PreK: There will be NO PreK classes tomorrow, May 17th. Have a safe and happy summer break!!!
Lincoln reminder: Our yearly talent show will be Friday, May 17th from 8:15 to 9:15 and the Reading Counts Assembly will follow at 9:15 to 9:45. School will dismiss at 12:00! Happy summer everyone!

Another wonderful evening for our Bullpup Seniors! It's getting close Class of 2019, excited to see everyone walk across the stage very soon. Excellent Baccalaureate put on by our Caney community and a great message by Mr. Bill Ellis.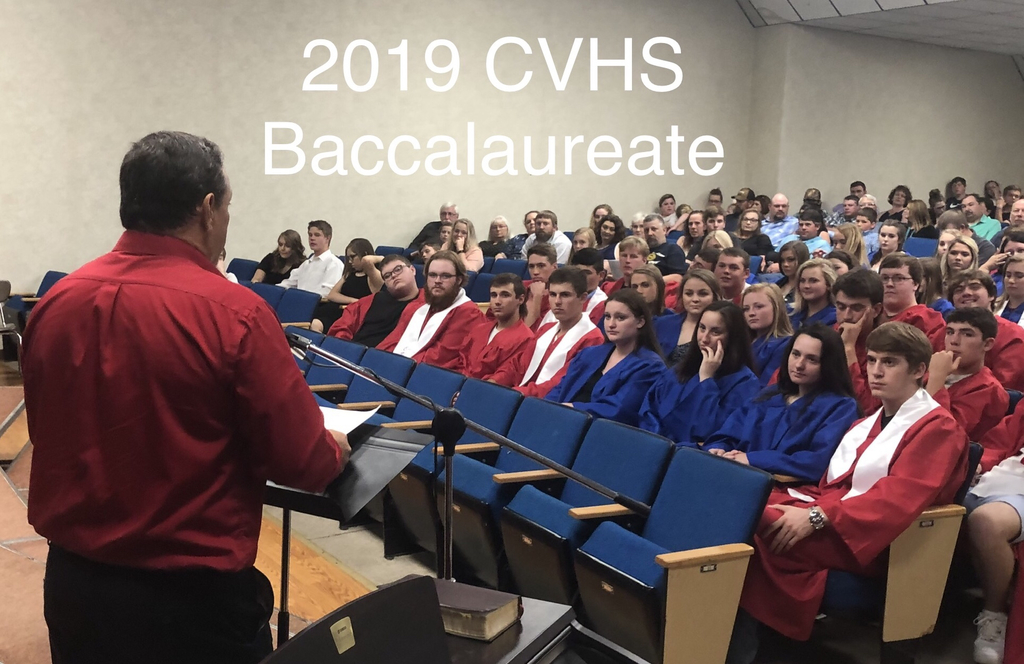 Lincoln reminder: We are currently taking donations for PE shoes here at the grade school. Also, if your child has grown out of their PE shoes, you are welcome to keep them here as they will be washed and used for next year. Any donations are greatly appreciated!

When students take an active role in improving schools, you're on the right path of creating a culture that produces a family of life long learners and also change agents. Proud to hear a great presentation from one of our outstanding students at last nights board meeting.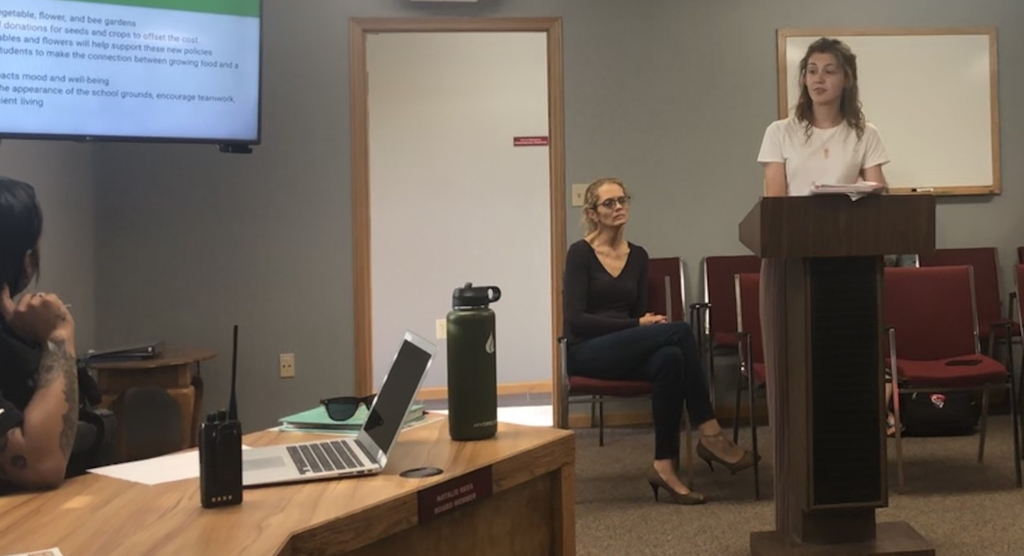 2019 Regional golf champions. Trevor Watson individual regional golf champion