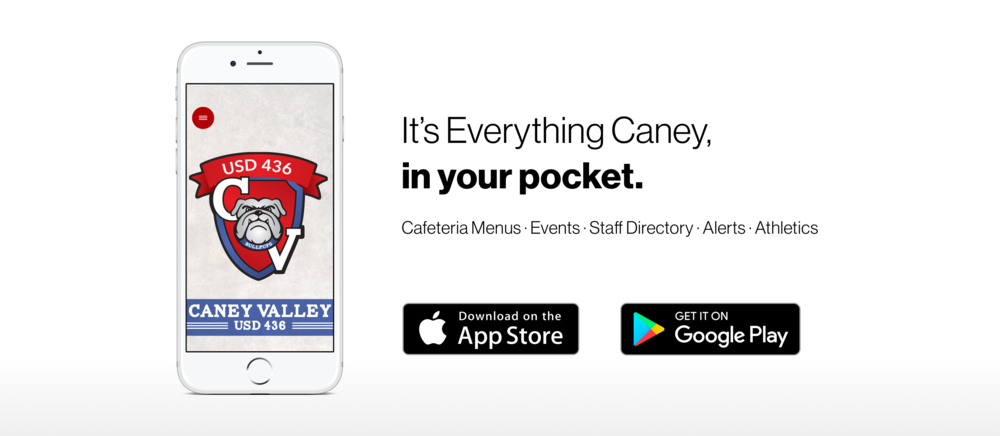 It's Everything Caney, in your Pocket!
Blake Vargas
Friday, December 07, 2018
It has been a couple of weeks since we have released our brand new school app and the initial downloads have been great. This has been a long process and we're so excited to finally bring you the Caney Valley Unified School District 436's new app! It's everything Caney, in your pocket.
With the new app, you can access sports scores, cafeteria menus, news updates, and even emergency notifications. Download the app on Android: http://bit.ly/2QdcbIw or iPhone: https://apple.co/2Q5oo25.